If you work in the fashion industry or have a passion for fashion, then starting a blog is a great avenue for promoting yourself and your work. A blog provides an excellent opportunity to share your passion and knowledge on trends, designs, and style with the world. If you do it well, it is also possible to earn an income from it so that it is not just a labor of love.
A blog will also open up opportunities to connect with other people in the industry that you would otherwise not meet. In this article, we are going to discuss nine steps that will help you to start and run a successful blog.
1. Choose your niche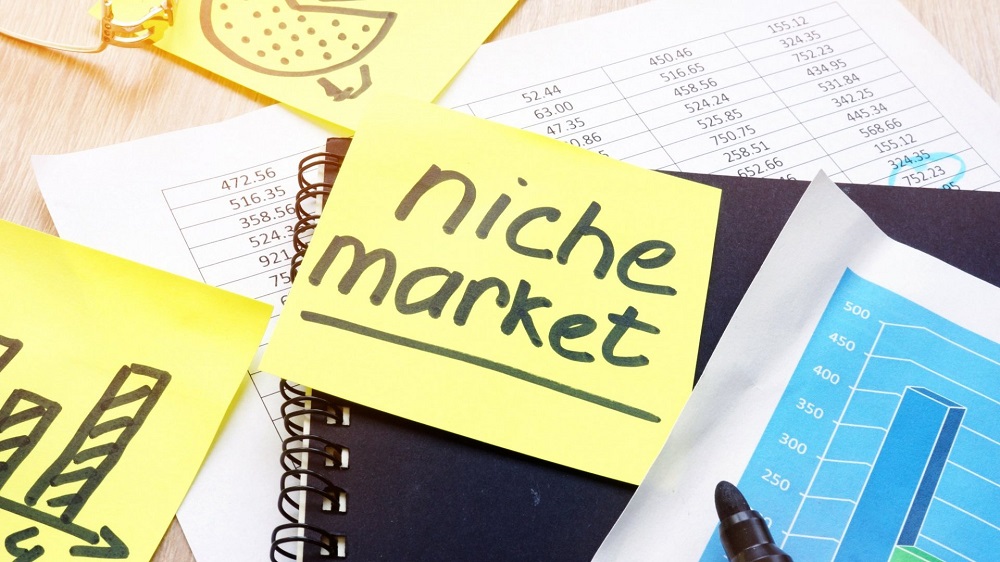 Defining your niche in any field is important because it differentiates you from the rest making it easier for people to notice you and your work. There are so many fashion blogs that exist today and they cover a wide range of topics and issues. So what makes yours unique?
Resist the temptation to do what everyone else is doing. Ask yourself what value your blog will be bringing to the fashion space. What would make it stand out? Why would people want to visit your blog and hear from you? What would they gain that they can't get elsewhere? The answers to those questions will help you find your niche. You should also do extensive research on what other fashion bloggers are doing. Then find any gaps that may exist or any issues that are not being addressed and see how you can fill those gaps.
Also, define the purpose of your blog. You need to know exactly what you are passionate about when it comes to fashion. Is there a specific idea or topic you would like to explore? Or do you want to sell fashion items? Or is it an avenue to share your personal style? At the end of the day, make sure whatever you choose is something you know well enough to make an informed opinion that people will respect. Also, be authentic and relatable so that people can be attracted to what you do.
Defining your niche also means understanding who your target audience is. Every successful blog is usually targeted at a community of loyal readers and clients. Go the extra mile of trying to understand the nature of your audience and what appeals to them. You should also have a deep understanding of demographics such as their age, gender, location, and interests.
Here are a few examples of niches you could choose for your blog;
Celebrity fashion. This is a very common niche and many blogs do this. It involves sharing the styles and trends of celebrities.
General fashion. Blogs in this niche create different kinds of content on multiple topics. Most of these are just random topics such as fashion on a budget, summer trends, teen fashion, and many others.
Personal style. A personal style blog is a platform to share your sense of fashion and your tips and tricks. So if you believe that you're sense of style is impeccable, then you can consider this niche.
Fashion critique. This is a niche for someone who is well versed in the do's and don'ts of fashion and is not afraid of sharing their point of view.
Fashion news. You can have a blog where you update people on the latest fashion news such as fashion shows, new trends, new collections, and news on fashion figures among many other interesting things related to fashion.
2. Domain name
After establishing your niche, the next thing would be to come up with a name that identifies your brand. This is referred to as a domain name and it serves as the title of your blog. There are different ways of coming up with a domain name. If you are an established name in the fashion space, you could use your name as your domain name. If you do not want to use your name, you could come up with something that communicates what your blog is about.
What makes a good domain name? A good name for your blog should be catchy and easy to remember. Also, it should be short as well and easy to spell to make it easier for your audience to find you. It is advisable to come up with a few domain names or variations of one because you may not get the exact name you want. Someone else may have already registered it before you but you can choose a close variation of the same.
After getting the name, ensure that you buy it from a domain registrar so that someone else doesn't use it. To register the domain name with a .com suffix, you need to pay a small fee which can range anywhere between 10 and 15 USD per year. You buy the name from web hosting providers such as Godaddy.
3. Get a web host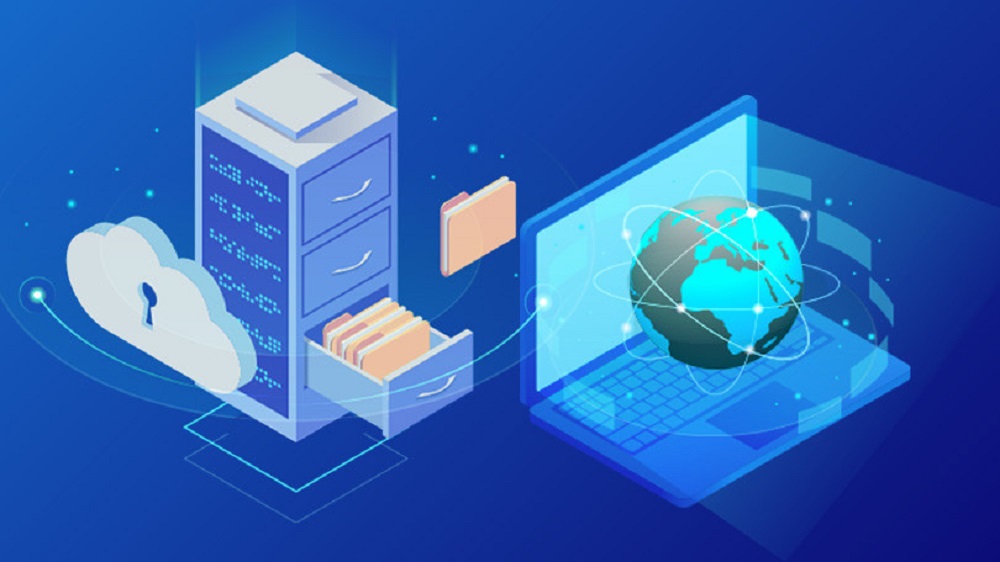 A web host is an online space for your blog where you store all your content for the user to access easily. Web hosting providers have a variety of plans for you to choose from depending on your needs.
Choosing the right plan is very important and therefore you need to take the time to know exactly what plan entails. The right plan should offer enough resources to support the performance and growth of the blog. If for example, your blog goes viral and gets many visitors suddenly, if the plan doesn't have enough resources to support that, your blog may crash and your blog may become inaccessible to visitors forcing you to upgrade to a better plan. On the other hand, do not get an expensive plan that offers many resources and yet your blog does not need all that as it will be a waste of your money.
It is important to get a stable and reliable web host so that you are assured that the blog will run well and is secure and that in case any issues arise, they will be resolved easily and quickly. Some examples of web hosting providers include Bluehost, Dreamhost, and HostGator. In case you are new to blogging and do not know much, you can choose managed hosting so that you can get help on some important aspects of managing your blog such as maintenance, security, and updates. You can also choose to manage it yourself. It is cheaper but it is tasking and time consuming especially for a beginner.
If you do not have the money to pay for web hosting, some providers offer free hosting. However, this is not advisable especially if you would like to monetize your blog. To start with, free hosting providers will fill your blog with ads to recover the cost and this may be a turn-off to those who visit your blog. Also, free hosting provides restricted capabilities meaning your blog may not function properly. You can start with a free plan, but ensure that you quickly upgrade to a better plan once your blog starts growing.
4. Install a blogging platform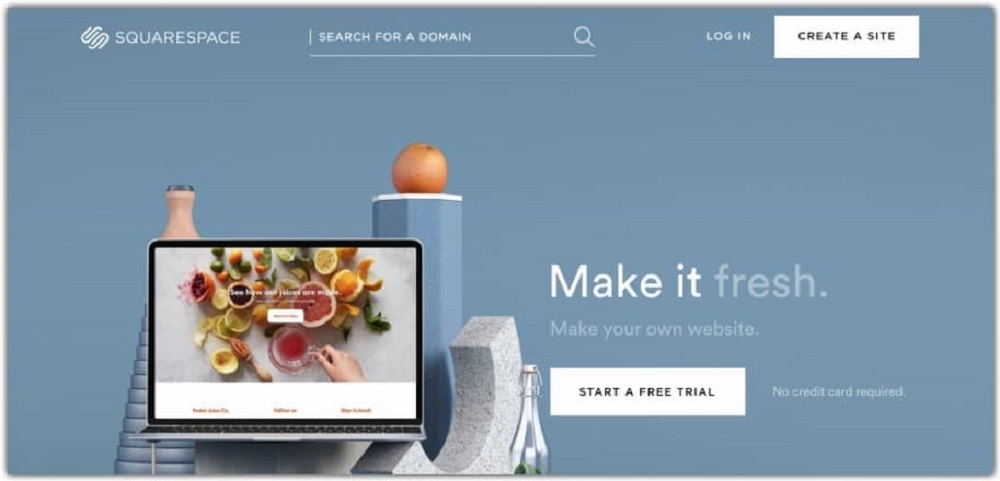 You need to get software that will help you to write and publish your blogs. You can design it on your website but in case you don't know how to or are looking for an easy way to do it, you can simply install WordPress, which is the most popular website engine. About 35% of all websites run on the WordPress platform.
It has thousands of free templates for you to choose from. Since your blog is about fashion, you need to choose a design that reflects your sense of style. So ensure that you create a website that has an elegant layout that will be easy for your visitors to navigate. After choosing a stylish template, the next step will be to dress it up with an equally stylish theme. All websites have a theme that determines how it appears. Themes can be changed from time to time but it's good to choose a theme that is solid and eye-catching then stick with it.
Your niche will also help you to determine the layout and design of your blog. For example, if you just want to share information on style and trends, then a simple layout will do. But if you want to sell items, then your blog should have the layout of an online store with all the necessary shopping provisions.
A good theme makes it easy for visitors to surf through your website and even keeps visitors on your blog longer. Over 46% of people judge the credibility of a blog based on its appearance. So ensure that you make a good first impression with your theme. WordPress has many themes that you can choose from. Some are free while others have to be paid for first. Where possible, go for premium themes because they are more professional and stylish and they also offer more customization options. Also, ensure that the design you choose is mobile friendly as many users today access websites through mobile phones and tablets.
Each theme usually has a settings page where you can make customizations such as choosing colors and fonts and even changing the layout. As you make the customizations, strive to keep your website simple and clean to improve the user experience.
5. Setting up your new site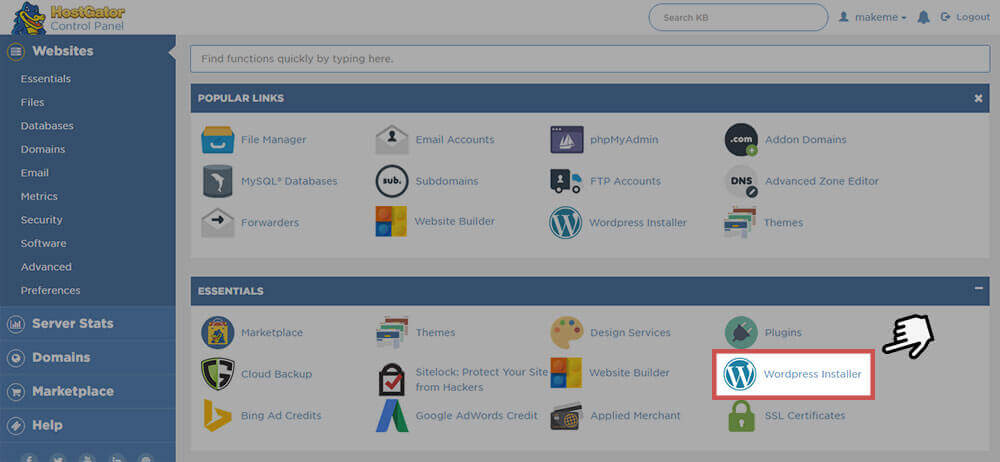 To complete the setup, you need to install Plugins. These are pieces of software that help you to manage your blog smoothly. They also help to improve the experience for your users and make it easier for people to find on search engines. Some are essential while others are optional and may be installed on a need basis.
Caching and optimization plugins, for example, enhance a website's performance which makes it easy for your user because the pages load fast enough. If your blog has performance issues such as speed and loading problems, users won't stay for long and it will affect your ranking on such engines. You can check online for the essential plugins you need to install for your website to run well. Ensure that the plugins you use are compatible with your blogging platform as well as your host. Once you have installed your platform and made the necessary design changes, you now move on to the next stage which is adding sections for the static content.
Static content refers to the pages that are common in all blogs. Some of these pages that your blog must have include; an about page and a contact page. The about page tells your visitors what your blog is about while the contact page gives them an avenue to reach out to you. You can use also use a page builder plugin to create a landing page that will receive your visitors and direct them to the other pages on your blog where they can find what they are looking for.
6. Start posting your content
After the setting up process is complete, now you need to start adding blog posts. To do this, you need to make your posts entertaining, informative, and engaging so that your users can keep coming back. To do this you need to regularly come up with fresh ideas for new blog posts.
Be consistent about posting because the more you post, the better you become, and the higher you start ranking on search engines making your blog easy to find. Also, ensure that your posts are optimized for search engines so that people can find your content easily. Determine early some essential things about your post. For example, how will your blog posts be structured? Will you just be posting photos or is your blog text-based? How long will your posts be?
To achieve consistency and effectiveness, you need a solid content strategy. A content strategy is a plan that guides you on how to develop, manage, and market your blog's content. Some of the key things in your strategy include doing thorough competitor research and analysis, keyword and market research, and coming up with an editorial calendar.
Researching on your competitors and especially those who are successful will help you to see the kind of content that people love and you can work out how to incorporate the same in your posts. Keyword research guides you on the relevant content ideas based on what people search on the internet. Use this information to create content that will resonate with your audience.
Also, ensure that you have ideas of your own. Always keep a notebook or your phone nearby to write down new ideas. Develop these ideas and create a content bank so that you have something to fall back on any time you need something to post. Once you have started creating content, you need to put in place a publishing schedule to guide you on when and what to post. As we said earlier, post as frequently as possible to attract higher traffic. Hubspot reports that blogs that post at least 11 articles per month receive twice as much traffic as blogs that are only published once or twice a month.
However, the focus should be on quality and not necessarily quantity. People will be attracted by the value of what you post and not by how often you post. You can check on your competitors to see how often they post and based on that you can create your own publishing schedule. As you get started, you can post at least once a week and then build from there. To make your work easier, make use of editorial plugins such as Editorial Calendar or PublishPress. Other publishing tools include Google Sheets and CoSchedule.
7. Promote your blog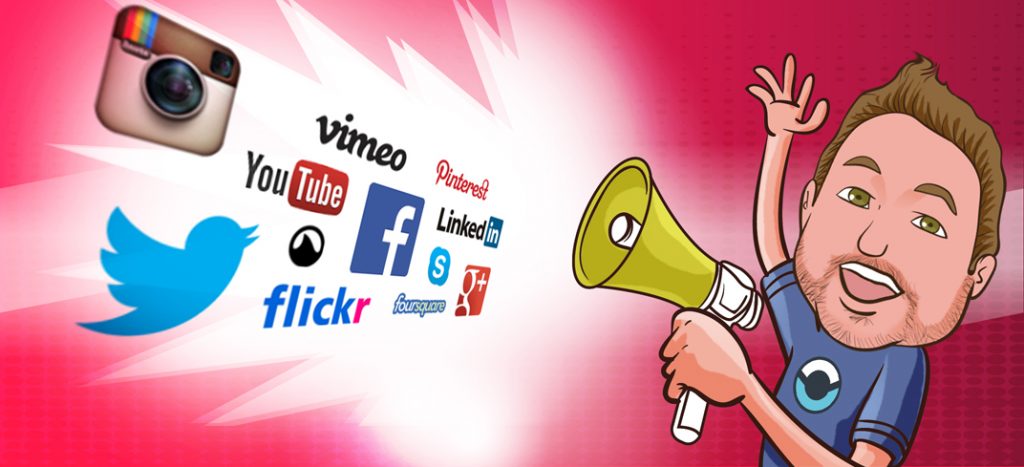 Because your blog is new, traffic at the initial stages may be low because people do not know that your blog exists. Therefore, you should come up with ways of promoting your blog for your content to reach more people. The most effective way to this today is through social media. Take advantage of Facebook, Instagram, Twitter, Pinterest, and other sites to share your content. You don't have to use all these platforms at once. You can choose one or two that are popular with your audience and share your posts there.
At the moment, many fashion bloggers prefer Instagram and Pinterest because they are more visually oriented and there is a bigger community there so you can pay more attention to these two sites. Share stylish photos from your posts with relevant captions, and always add a link to direct visitors back to your site. Using relevant hashtags also helps to make your content to be noticed by more people. To create a schedule for your social media posts, you can use the schedule option for Facebook and we also have scheduling apps available for the other social media channels.
Do not just rely on organic traffic to grow your blog because this takes time. So you can boost your top-performing posts to expand your reach and get the content in front of more people. Every social media channel has a boost option where you set your target audience and the amount you are willing to spend on boosting the post. Also, remember to interact with your social media followers to keep them engaged and to build trust.
You can also work with influencers and other popular figures in your niche to gain more exposure. Building solid relationships with such people makes it easy for you to reach their audience.
8. Monetize your fashion blog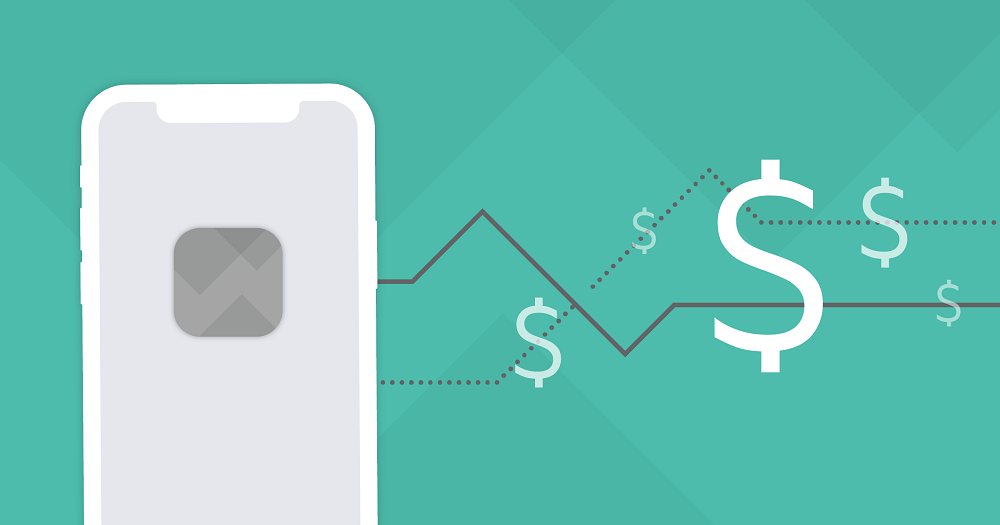 Do not prioritize this at the beginning because your focus should be on value first. The more value you create, the more visitors you get, and sooner or later you can start leveraging on your big audience. So how do monetize your blog? Here are several ideas.
1. Selling your fashion products and services
Once you start getting a consistent stream of visitors to your blog, you can start selling fashion products or consulting services on your blog. There are plugins that can help you to create an online store on your blog.
2. Posting sponsored content
This is where you create content that promotes a particular brand in exchange for money. As your blog grows in popularity, at some point you will start receiving these requests for paid collaboration from many brands in fashion and related to fashion.
3. Displaying ads
You can start posting ads directly on your blog and get paid. One of the best ways of selling ad space is through Google AdSense. It helps you choose the kind of ads you would like to display and then optimizes them for you.
This is where you promoting someone else's products or services by providing links on your blog to their products in online stores. If someone uses that link to make a purchase, you are paid a commission. To earn from affiliate marketing, you can join an affiliate program like Amazon Associates and then place these affiliate links in strategic places in your blog posts for your visitors to use to buy things online.
5. Becoming a brand ambassador
You can also partner with brands to promote their products on your blog regularly. This relationship is long-term and it requires you to even use your social media presence to promote that brand. You can get monetary compensation or they can give actual products. In some rare cases, you might even get equity depending on how much you bring to the organization.
However, you need to be careful to only partner with brands that are relevant to your niche and not just anyone to avoid watering down your value and making you lose trust with your readers.
Wrapping up
Starting and running a successful fashion blog shouldn't be rocket science. However, building it into something successful takes a lot of time, effort, and patience so you need to be willing to pay the price. Stick to the advice given here and within no time you will have built a blog that you are going to be proud of. Start fashion blogging today and take your passion of fashion to the next level.