With all the craze going on about adopting sustainable fashion, it's easy to feel overwhelmed. There is just so much noise that it's hard to know what to take and what to leave behind.
Truth be told, few people really understand what sustainable fashion is let alone how to build a sustainable wardrobe. If you are one of those who are a little hazy hazy about the topic but wish to learn and adapt, you are in the right place.
In this article, we will look at what defines sustainable clothing, how to build a sustainable wardrobe, and sustainable practices to adopt. We will also recommend a few sustainable brands for you to start with.
Let's dig in.
What is sustainable fashion?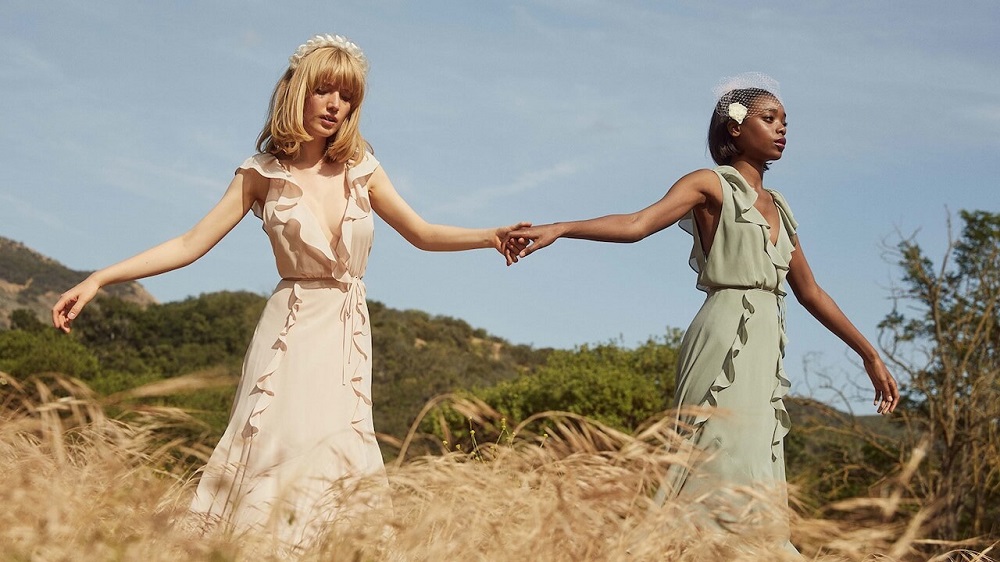 Sustainable fashion, also known as ethical fashion or slow fashion is the production of clothing items while being mindful of the environment. In sustainable fashion, the full fashion cycle- sourcing, design, production, packaging, and delivery, is done in a way that least impacts the environment and promotes human dignity.
It takes into consideration all the parties involved and affected, including the consumer, worker, and the community. Sustainable fashion tackles key areas that affect the environment:
Water usage. Cutting down the amount of water used to produce clothing items. Currently, it is estimated that 79 million cubic meters of water are used in the fashion industry alone every year. That is too much water being wasted yet there isn't enough fresh water to sustain the world as it is.
Toxic chemicals and substances. Finding eco-friendly alternatives to the chemicals used to make dyes and finishes for clothing items that are hazardous to the workers, water, and air.
Landfill waste. Creating less trash that goes to the landfill by promoting recycling.
Agricultural practices. Adopting safe, organic, and natural farming practices that do not harm the land, farmers, workers,, and wildlife in the community. 
Short lifecycle. Producing high quality and timeless items that last long so as to encourage less buying. 
Adopting sustainable fashion
Just by the mention of a sustainable wardrobe, most people imagine, strict boring dressing that is a hassle to put together. Adopting a sustainable wardrobe needn't be so complicated. Here are great practices to start with:
Adopt the 30 wears test
The #30Wears campaign was an initiative by the founder of Eco-Age, Livia Firth, to encourage people to buy only items they are sure they will wear. She urges that every time you see an item that fascinates you and you really want to buy, ask yourself if it's an item you can wear at least 30 times. If your answer is Yes go ahead and pay for it, if your answer is NO, look the other way
After a while of practicing the 30-day test, you will notice that your wardrobe has slowly turned versatile, and even though you have fewer pieces, you can cross-match the pieces to make great amazing outfits.
Quality over quantity
Another great way to build a sustainable wardrobe is to choose quality over quantity. Quality clothing has a longer life, stays for long in great shape and you can wear it several times without it ripping, losing shape, or fading. Even though they are expensive, they give you real value for your money.
Buy second-hand
There is no shame in buying and wearing second-hand clothes. It's a sustainable way of extending the shelf life of clothes and minimizing the need for manufacturing new clothes. There are plenty of thrift stores that you can get clothes at in very good condition. Check out ThredUp and Tradesy, these are great online second-hand shops. For a second-hand designer, pieces check out Vestiaire Collective and The RealReal.
Normalize online shopping
Driving around town from one shop to the other looking for that perfect dinner dress is far from being sustainable. All that driving contributes 22% to the environmental impact of clothing. What is more eco-friendly is shopping online from the comfort of your home.
Donate what you don't want
If you've not worn an item for the last 6 months, chances are that you will never wear it- donate it instead of contributing to the already 1.3 million tons of clothes trashed annually. You can give it out to family, friends, or neighbors or donate it to churches, charity homes, schools, hospitals, or Army Libraries. Organizations like Dress for Success accept donations and these donations go to dressing professional women.
Rent occasional clothes
For those special occasions, rent clothes instead of buying. One, because it's cheaper and two, chances are you won't wear that expensive themed dress again. Highly likely that it will join the millions of tonnes of clothes that end up in landfills.
Repair instead of tossing away
If a dress rips instead f tossing it away, how about repairing it. Don't use that as an excuse to buy a new one, take it to a tailor, or sew it yourself. Unless it is badly damaged there is no need to buy.
Contribute to pro-sustainable organizations
You can also contribute to organizations that champion sustainable fashion and causes like Greenpeace, Natural Resources Defense Council, and Global Giving who help put Bangladeshi garment workers through college. There is also Canopy who preach protection and saving of the forest from fashion malpractices. There are plenty of organizations championing sustainability, find one whose cause resonates with you and support.
Building a sustainable wardrobe

It may seem overwhelming to start building a sustainable wardrobe, the best way to start off is to work on the wardrobe you already have. Go through your wardrobe, see what you can re-wear then now start on building it up. This can take even a year so be patient.
Start with the basics like a black and white T-shirt, a black dress, a pair of jeans, a button-up shirt, tank tops, a long-sleeved black or white top, denim shorts, and a pair of suit pants.
From here it will be easy to add on the layerings and accessories. Find items that you can cross-match as often as possible. Minimize shopping for trendy items as they get out of fashion real fast, instead, go for timeless pieces that you can wear for years without feeling out of touch. As mentioned earlier, getting quality items is key in maintaining sustainability. You will also save a lot of money, time, and the headache of having to shop every now and then.
Certifications to look for in sustainable brands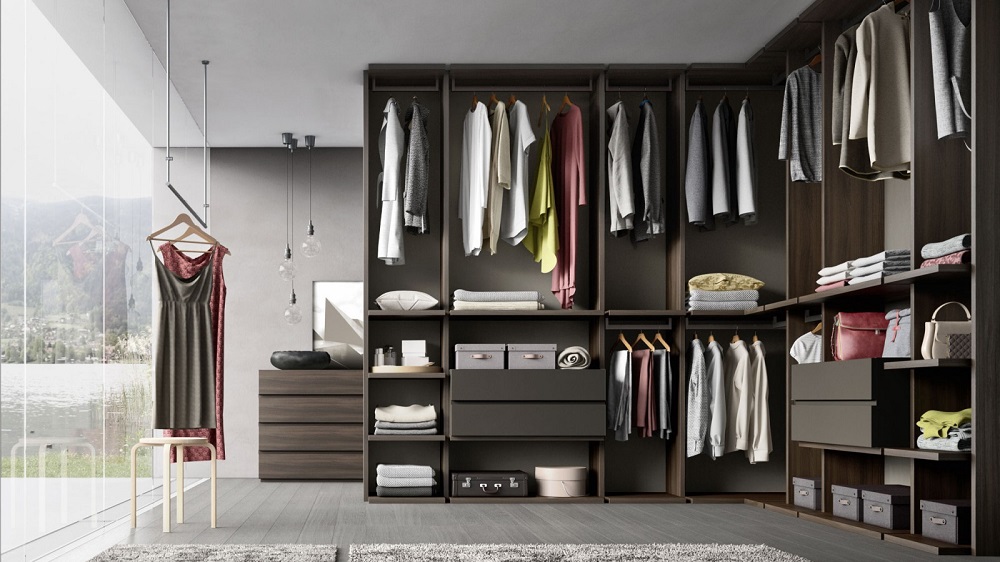 So many brands are now coming up as sustainable yet are not certified to have met the required standards. To know if the product is certified, first check it out at the Sustainable Apparel Coalition. Then check if they have basic certifications like Global Organic Textile Standard, GOTS, which is awarded to fabrics with at least 70% organic fibers.
There is also the Forest Stewardship Council awarded to brands whose clothings are made from sustainably harvested trees. There is the Fair Trade International certification awarded to brands who ensure their factory workers receive fair pay and work in conducive working conditions.
Another trustworthy certification is the OEKO-TEX which tests for the presence of toxic and harmful substances. There are several certifications, and a brand does not have to have many of them, as long as they have at least one certification promoting any key aspect of sustainable and ethical clothing, it's good to go.
Fabrics to choose for sustainable clothing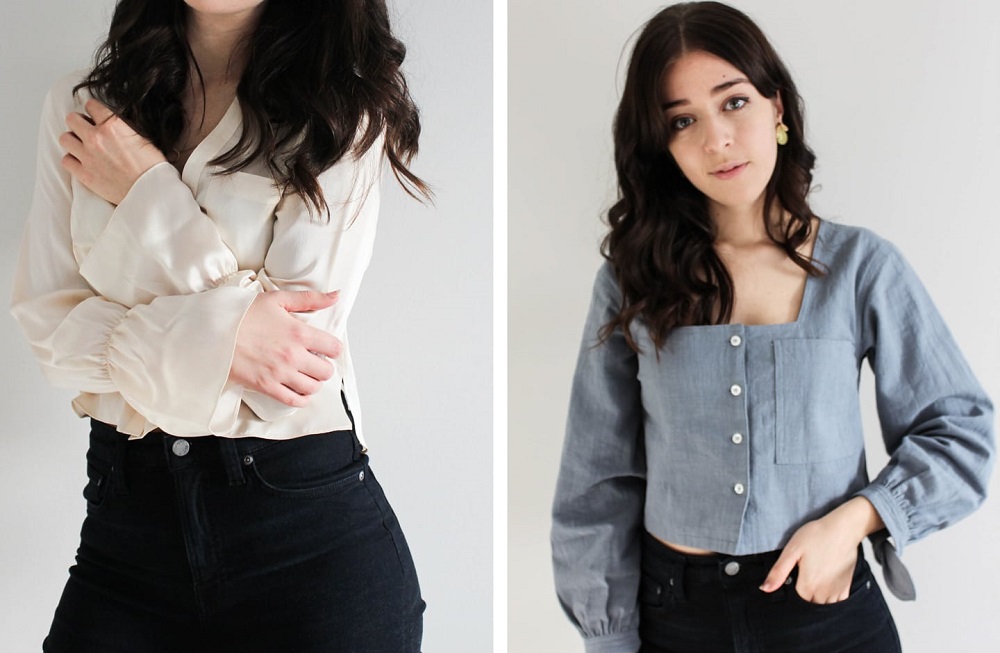 Keep off any item made from acrylic, polyester, viscose rayon, and other synthetic fibers. Even conventional cotton. They are all processed unethically. Cotton for instance is tainted with lots of herbicides and pesticides to make them grow fast. Cotton pickers are paid extremely low wages and work in dire working conditions.
Ethical fabrics include organic cotton, silk, Tencel, linen, wool, hemp, and Pinatex which is an ethical leather alternative made from pineapple leaves. All these are low-impact fabrics made in ethical and sustainable ways. Before buying any clothing item, do your research. Get to know where the fabric is sourced from, how it is processed, and if the production is sustainable.
Top sustainable brands to shop from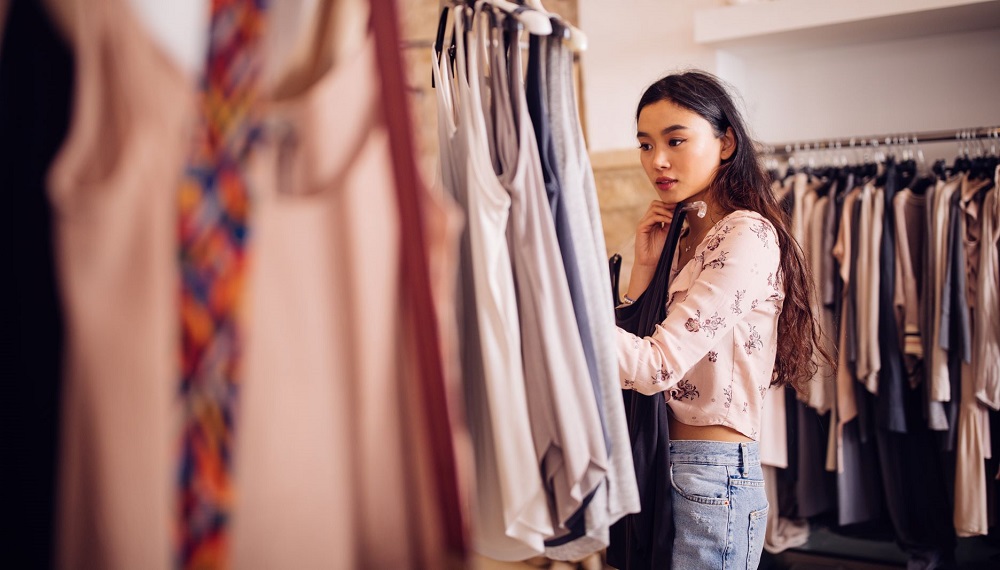 Lucy & Yak
Lucy and Yak produce each of one of their garments ethically and sustainably. Their organic fabrics are processed in North India. Their workers are paid 4 times what the state minimum wage is. Also, their packaging is 100% biodegradable and recycled.
House of Sunny
House of Sunny is based in East London. What's so unique about them is that their collections are seasonal. Actually, two seasons a year. They use recycled materials and e-flow technology to produce fashionable pieces. Another one of their sustainable practice is the use of repeat prints across their shirts and jeans. This way, they minimize the amount of fabric they would have placed the prints on.
Alternative Apparel
If you are looking for fashion basics like leggings, T-shirts, hoodies, and the likes, Alternative Apparel is a great brand for sustainable clothing. Their fabrics are made of 100% organic cotton and other recycled materials. Alternative Apparel has timeless pieces that can never go out of fashion. They have clothing for men, women, and kids.
Pact
Pact's cotton garments are all organic and certified by GOTS. They follow the organic guidelines in their entire manufacturing and pay their factory workers a fair wage. They are certified by Fair Trade International and produce clothes for men, women, and kids.
Pangaia
Pangaia is a truly sustainable brand. It uses bio-based fibers as well as materials from recycled plastic bottles to create an amazingly colorful collection. Their collection ranges from basics all the way to athleisure wear.
Eileen Fisher
This is a luxury brand that does 100% sustainable fashion clothing and engages in ethical production processes. While their new items are quite pricey, you can always sell them back to as long as they are gently used and are in great condition. For clothing that cannot be resold, they are turned into art and sold.
H&M Conscious
H&M Conscious produces clothing items from fabrics that have the least impact on the environment like organic cotton and recycled polyester. You can also trade-in your unwanted or even torn clothing at any H&M store for a discount on a new clothing item from them.
Why is sustainable clothing so expensive?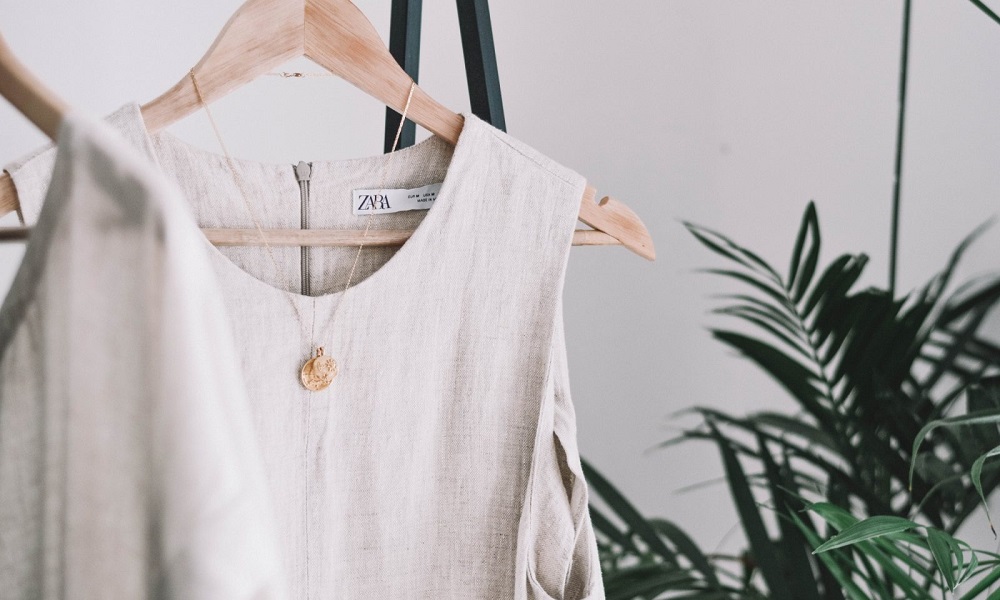 Word on the streets is sustainable clothing is for the "rich" simply because sustainable clothing is a little on the high end. If you are going for re-worn items, these are not expensive at all. They cost so much less than new conventional clothes. It's true however that new sustainable clothes cost a little more but obviously because they use ethical and sustainable ways to produce the items.
The cost of organic fabrics costs more than synthetic fabrics that are made of chemicals. Ethical fabrics are farmed and processed using sustainable ways which are costly. The cost of labor is another contributor: Unlike in fast fashion items where brands pay peanuts to their workers while overworking them, ethical brands pay up to four times the minimum wage for standard working hours. This cost significantly drives the cost of the end product up.
Even though sustainable fashion is steadily growing, it is still considered a niche market with smaller market demand. As such brands produce lower quantities so they don't get to enjoy the profits that come with economies of scale. They have to then price their items at a higher cost to realize profits. Also, the retail mark up put by stores also drives the cost up. Retail stores charge up to 3 times their wholesale buying price.
Conclusion
A sustainable wardrobe starts with changing your perspective. Once you shift your attitude and mindset you are miles ahead and adopting sustainable practices will be a walk in the park.
Once you adopt sustainable practices, building a sustainable wardrobe is the next obvious step. It may take months, for some even years, to build a solid sustainable wardrobe unless you have the finances for a whole overhaul.
The good thing is that more and more sustainable fashion brands are coming up and demand is growing by the day which means affordable sustainable clothing is nearer than we think.