Chanel is one of the most prestigious French fashion brands in the world. A survey by BNP Exane Paribas in 2018 ranked it first among the most desirable luxury brands globally. The brand was founded in 1910 by the French designer Gabrielle 'Coco' Chanel. It has headquarters in both France and the United Kingdom. It is famed for its luxury apparel, perfumes, cosmetics, and accessories.
The founding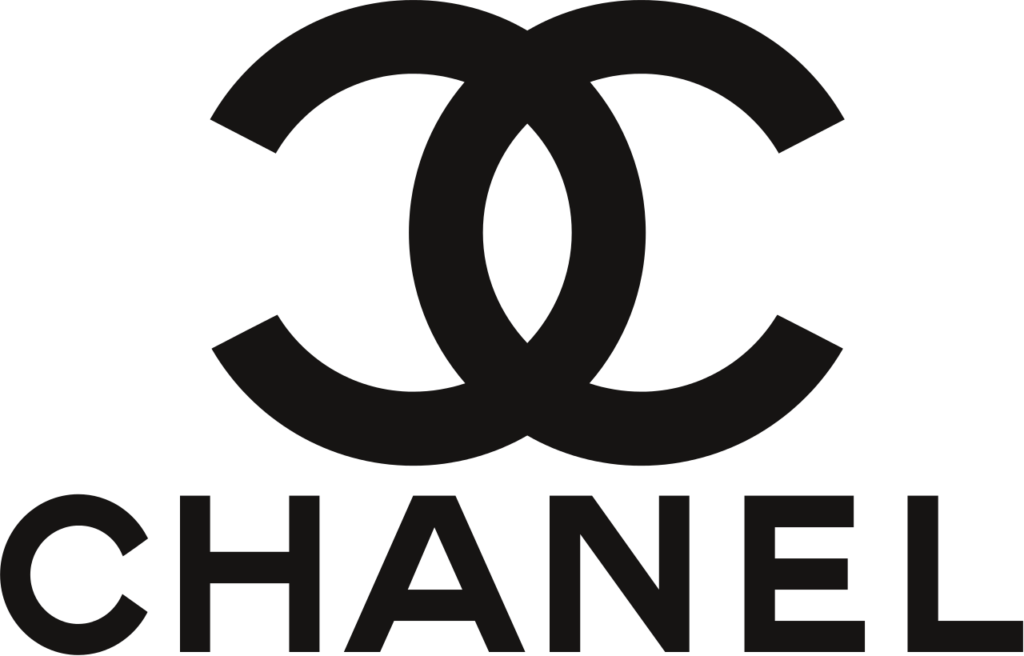 Gabrielle Chanel, the founder, was born in France in 1883. Her mother passed on soon after she was born and her father abandoned her. As a result, she was raised by nuns at the Sisters of the Sacred Heart in Aubazine. It is here that she learned sewing and set the foundation for her future career.
She moved out of the convent in 1909 and started singing in cafés. This is how she got the nickname 'Coco' based on the title of one of her songs. Her singing career also created opportunities for her to interact with the wealthy people, one of whom was Etienne de Balsan, a textile entrepreneur. He financed her first fashion venture in millinery. She made hats for the wives and mistresses of her wealthy friends and opened her first hat shop in 1910 in Paris. She soon expanded to other locations and started making clothes. In 1916, she opened her first clothing store the 'Maison Chanel' or the House of Channel.
Early designs and products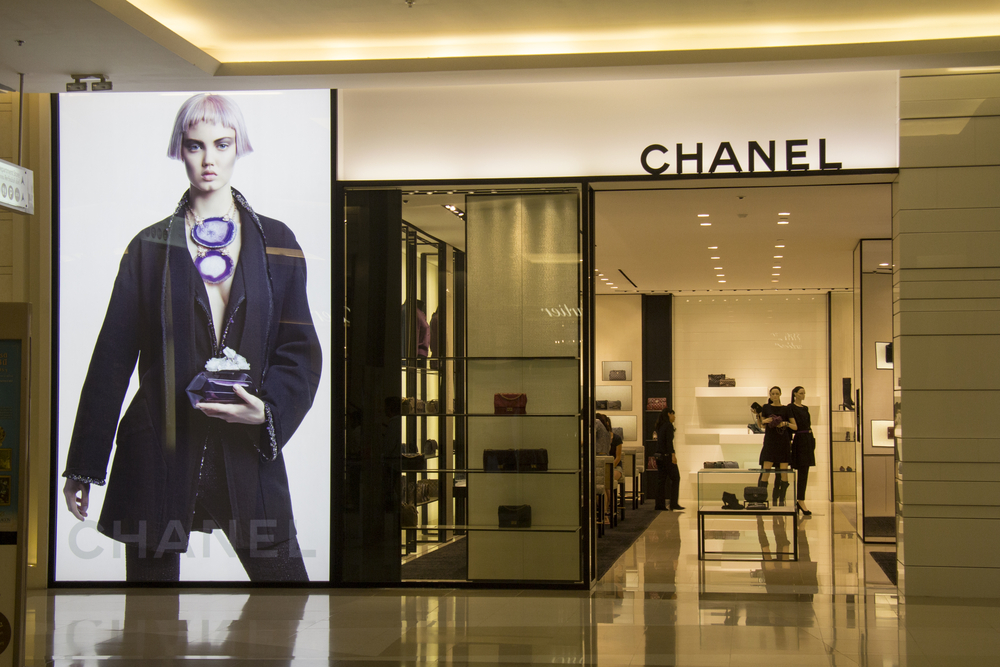 Her first creations were made from jersey material which was the most readily available material during the turbulent years of the First World War. She made dresses, pullovers, flannel jackets, sailor blouses, and skirts. Her creations became popular because of the softness of the material and the simple yet distinctive elegant designs.
She also boldly experimented with darker more masculine colors that were not associated with women's wear. In yet another bold move, she introduced trousers for women, which was a new thing at the time. By 1920, the House of Chanel was gaining popularity across Europe and she opened her first dress shop, a Chanel boutique, at 31 Rue de Cambon in Paris, which stocked her ready-to-wear women's collection.
She continued creating new designs and added beaded dresses following the trends of the early 1920s. She also drew inspiration from men's fashion and even used traditionally masculine fabrics like tweed to create women's clothing. One of Chanel's most iconic creations is the Chanel suit, a two or three-piece garment, consisting of a knee-length skirt and a collarless jacket. The suit was a shift to modern and more comfortable dressing styles for women. It was loved by women all over the world and set a new trend in female fashion.
Another iconic item during this period was the little black dress. This dress was considered a masterpiece of cut and proportion. Although made from regular fabric, it had an elegant design and an exquisite finish. The suit and the dress became definitive creations of the Chanel brand and helped transform women's fashion from the old-fashioned corsets and other restrictive clothing.
To complement her suits, Chanel decided to create a perfume for women. This made Chanel the first brand to do so. She intended to gift the perfume to anyone who bought the suit. She teamed up with Earnest Baux, a perfumer, to create this first perfume and named it Chanel No. 5. This perfume became so popular that she abandoned the idea of giving it away and launched it for sale as an independent product. It is considered one of the best fragrances ever conceived and is one of the most successful products by Chanel. It is also the highest-selling perfume in the world today. She later expanded her perfume line with the addition of other fragrances such as Chanel No. 19 and Chanel No.22, which was inspired by her favorite flower.
Partnership with Pierre Wertheimer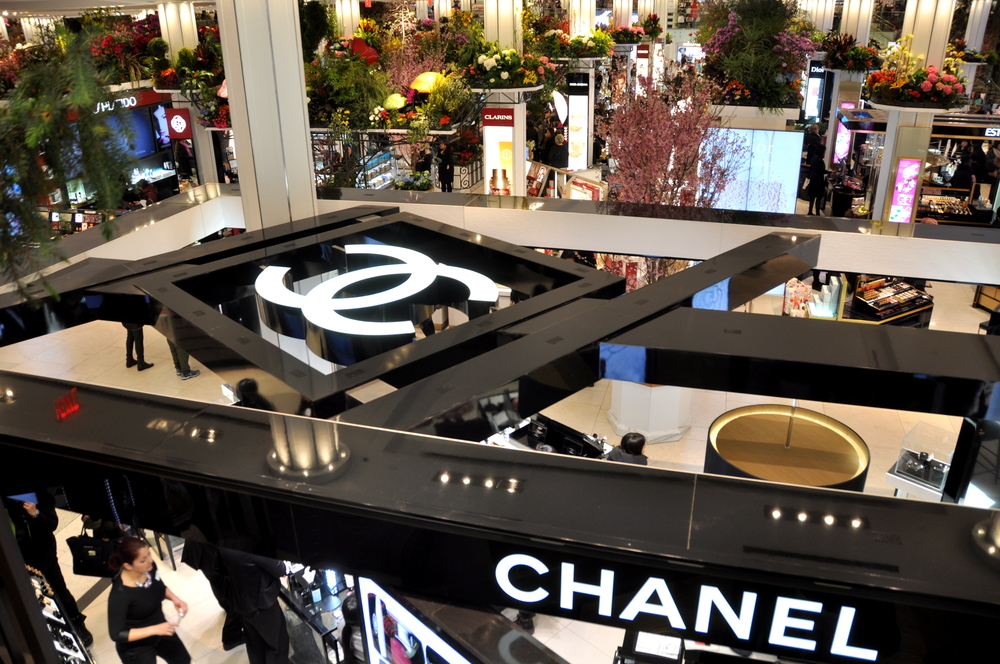 The success of this perfume made her want to expand the production and distribution of her products. For this, she needed capital and expertise. In an ill-advised move, she entered a partnership with the venture capitalist Pierre Wertheimer, and the businessman Theophile Bader to form a fragrance company, the Perfums Chanel. Under the terms of this deal, Wertheimer would take 70 percent of the profits, Bader would take 20 percent and the remaining 10 percent would go to Chanel.
This perfume venture, particularly the sale of Chanel No.5, would prove to be a phenomenal success. Chanel later complained of exploitation by Wertheimer because of the modest share of profits she got from her products. She spent many years in an unsuccessful legal battle with Wertheimer to renegotiate the deal.
She expanded her collections in the 1930s by adding designs that catered for a broad range of female clients. Due to the recession, she focused more on every-day wear. She came up with summer and evening dress collections that featured a new flowing design. She also introduced a line of accessories such as diamond necklaces.
The Second World War proved to be a difficult period for Chanel and her brand. She was forced to close The House of Chanel when the war broke out. After the war, she had to flee to Switzerland when rumors broke out that she had been a Nazi collaborator. While in Switzerland, she established another perfume business under the Chanel brand which provided competition to the one she had she had started with Wertheimer. This forced Wertheimer to renegotiate their earlier deal and he agreed to give her better terms. She would later seek him out for financing and his expertise when she went back to France after her exile. She lived in Switzerland for eight years before returning to France in 1954 at the age of 71.
Chanel's return to fashion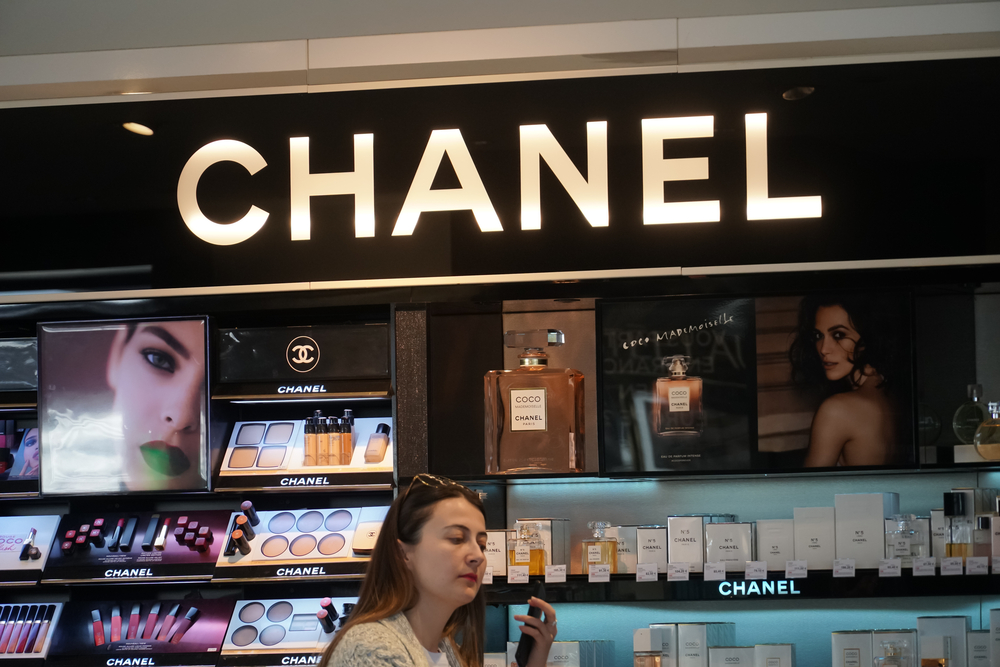 Upon Chanel's return to France, she found that another designing great, Christian Dior, had taken over the fashion industry from her and had enchanted people with his 'New Look' designs. To regain her dominance and compete effectively with Christian Dior for the high-end market, Chanel had to get sufficient financing. She struck a financing agreement with Wertheimer, which effectively made him a partner and gave him rights to all future Chanel products. This put her brand back in contention as a trailblazer in the fashion industry.
Chanel introduced a line of accessories to complement the earlier collections. She worked with Robert Goossens, to create elegant jewelry, the most notable of which was the long-strand pearl necklace. The brand also introduced another line of iconic products – the Chanel 2.55 leather handbag. This bag had gold-colored or metal-and-leather elongated straps which made the bag easy to carry around. It also had a burgundy lining. She called it Chanel 2.55 because it was launched in February 1955. It remains popular to this day and is one of the most copied bags in the world.
Chanel continued creating new designs while updating the classic ones into more feminine easy-fitting designs. She re-introduced the women's suit in a new knitted design. It became a commercial hit with demand coming from all over the world. A notable high-profile admirer of this suit was the first lady of the United States Jackie Kennedy. She loved Chanel suits and frequently wore them to events. Another high-profile client was Marilyn Monroe, the actor cum singer. This association with the wealthy and famous solidified Chanel's reputation as the go-to luxury brand. Chanel also decided to capitalize on the brand's dominance of the perfume market by launching a men's perfume. She also launched bell-bottomed pants and other popular designs.
Due to her reputation for elegance, her fashion house was picked by Olympic Airways, a luxury airline, to design uniforms for its air-hostesses which raised Chanel's brand recognition internationally. The fashion house also started organizing international shows to showcase its products to the global audience. The brand's 1957 Spring Collection won that year's top award at the Dallas Fashion Awards.
Gabrielle Coco Chanel passed on in 1971 at the age of 87. During her funeral, many of the mourners wore Chanel suits as a tribute to her great legacy as an icon of the industry.
The years of stagnation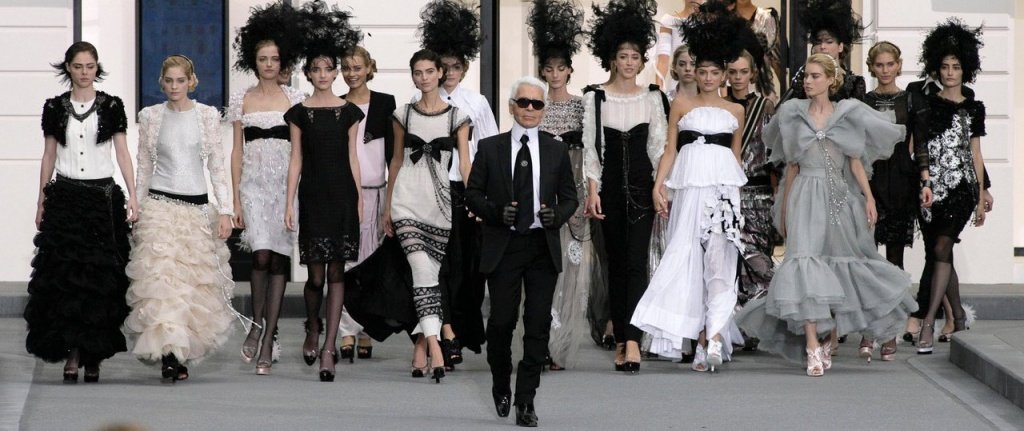 Upon the demise of Coco Chanel, two of her assistants took over the running of the fashion house under the leadership of Chanel's business partner Wertheimer. Unfortunately, Wertheimer did not know much about fashion and neglected the company. The reputation of the brand suffered as a result. This period was also marked by stagnation in Chanel's style and the product sales declined.
Wertheimer's son took over from him and tried to reinvigorate the brand. In 1974, the fashion house launched a new fragrance for women called 'Cristalle eau de toilette'. It had been designed by Chanel a few years before. The company also launched a line of affordable wear in 1978 and started distributing its accessories globally.
However, the brand was still not growing. A clear indicator of this was the rapid decline in sales of its most popular product, the Chanel No.5. The company decided to limit the distribution of the product by reducing the outlets stocking the product. This created a sense of scarcity and exclusivity and restored its prestige and value and the demand went up.
Chanel under Karl Lagerfeld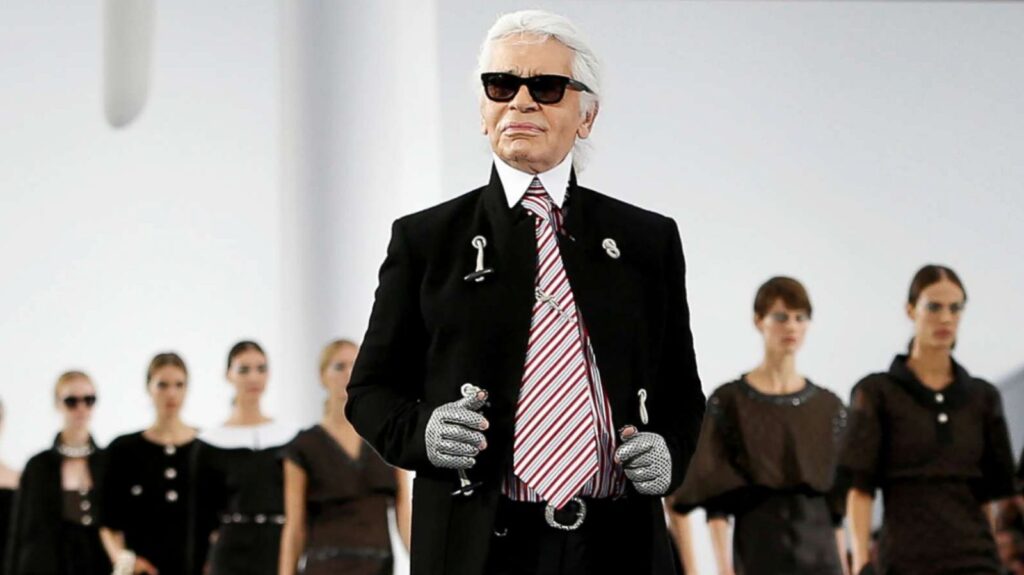 In need of someone who could breathe life into the dying brand, the company turned to Karl Lagerfeld in 1983. Although he brought fresh ideas, he also maintained the signature Chanel designs and built on Coco Chanel's legacy. He began to experiment with new fabrics and styles and transformed the Chanel feminine look by making it less lady-like. He is also credited with integrating the interlocked "CC" logo of Chanel and turning it into a style pattern for the brand.
The House of Chanel opened a new chapter under the creative and steady leadership of Karl. The brand expanded on the old collections and also introduced new products which were well-received in the market. In 1984, Chanel launched a new fragrance called Coco in honor of its founder. A line of watches was launched in 1987 and was very successful. Every few years, the brand would update their line of watches with new products. In 2000, Chanel launched the Chanel J12 which is a line of unisex wrist-watches. This established Chanel in the watch and accessories market.
The 1990s also saw the company become a major player in the cosmetics and fragrance segment. Although it had a tradition of releasing one fragrance every 10 years, it was still popular among consumers. The brand capitalized on its strength in fragrances by introducing new perfumes in quick succession in 1996, 1997, 2001, and 2003. The focus on scarcity and exclusivity was also paying off as the fragrances were in big demand. The brand added a cosmetics and skin-care collection called 'Precision'. It has a range of products from lipstick to nail polish. Cosmetics have become a definitive part of the brand and are Chanel's most accessible product. The fashion house also collaborated with Luxottica to create its first line of eyewear. It also introduced travel goods.
With a new creative director and successful product lines, Chanel rebounded and started expanding. It opened new locations and focused on exclusive stores to dictate the quality and pricing of products and to improve the customer experience. More than 40 stores were opened in the 1980s alone. This continued into the 1990s despite the economic recession which showed Chanel's resilience. By 1994, the brand had revenue of over 600 million dollars from the sale of clothing alone and had now reclaimed the top spot from Christian Dior as the most profitable fashion brand in France.
The company then started acquiring smaller brands to boost its portfolio and strengthen production. In 1996, Chanel acquired Eres, a swim-wear label. It also acquired a gun-making company but did not manage to restore it to profitability. In 2001, the watch-making firm Bell & Ross was acquired to strengthen the watch division. In 2002, Chanel launched a subsidiary called Paraffection. This is a collection of fashion artisanal workshops that focus on different elements of fashion such as ornamentation, embroidery, shoe-making, and millinery. This subsidiary helped boost Chanel's production capabilities. Chanel also announced that this was a move to preserve and promote the heritage and skills of traditional craftsmen.
As a testament to its growth and impact, Chanel was honored by the Metropolitan Museum of New York with a grand exhibition dedicated to them in 2005. Chanel was honored again in 2007, this time in Moscow, with another exhibition by the Pushkin State Museum of Fine Arts dubbed 'Chanel, Art as Universe'. The fashion house has also received similar honors by Museums in Shanghai and Beijing in 2011. This highlighted Chanel's rich history and was a reflection of its global appeal.
Recent developments
In 2018, the fashion house established new headquarters in London. Also, for the first time in its history, it publicly revealed its revenue. The financial reports revealed that the brand made 9.6 billion dollars in 2017, a 12% increase on the previous year. 40 percent of its revenue came from Europe, 33 percent from the Asia/Pacific region, and 20% from North and South America. The profit went up by 19 percent to 1.7 billion dollars. This shows that Chanel is among the most profitable and powerful luxury fashion companies in the world.
The company now has a global network of locations with over 310 boutiques across the world. It has also opened online retail stores. However, the company has made it clear that it is committed to the physical retail of its products as it believes the disconnected nature of online retail does not meet its expectations of the customer experience demanded by its products. In line with this, the brand has opened new flagship stores in major cities such as New York, Tokyo, London, Abu Dhabi, and Seoul. The company further demonstrated its commitment to physical retail by paying a record 152 million dollars in for space in an up-market suburb of Los Angeles in 2015. However, it still recognizes the power of leveraging the internet and has the largest social media presence among elite fashion brands with over 57 million followers across the different platforms.
In 2019, Karl Lagerfeld passed on marking the end of another significant period in the history of Chanel. The former director of the company's design studio, Virginie Viard who had been collaborating closely with Karl Lagerfeld was appointed as the brand's new creative director. In the one year that she has been in charge, she has solidified her vision for the brand and married it with Coco Chanel's and Karl Lagerfeld's legacies. The brand's recent collections are a reflection of a cooler, more subtle, and younger version of the Chanel woman who is more in tune with the modern trends.
Chanel continues to display a deep understanding of women's fashion needs. Over the years, it has introduced iconic products that have set trends in the industry and it continues to push boundaries with its modern collections. With this, Chanel has proven that it is a global fashion brand to reckon with.