Prada is one of the oldest and most successful fashion houses in the world. It was founded in 1913 by the Prada brothers, Mario Prada and Martino Prada. Prada specializes in luxury apparel and accessories. It is headquartered in Milan, Italy. It currently boasts revenue of over 3.5 billion dollars and employs over 12,000 people worldwide.
Founding and early years
Mario and Martino Prada started as leather workers. They decided to open a leather goods shop to sell their products. This first shop was called Fratelli Prada, meaning 'Prada Brothers', and was located in Galleria Vittorio Emmanuele II, one of the main shopping streets in Milan, Italy. They started by selling animal leather products and, later, added imported bags, trunks, and other travel accessories.
Because of the quality of their products, Prada was granted the special honor of supplying the Italian Royal House, which was a major achievement for such a young company. This special privilege allowed Prada to display the House of Savoy coat of arms and rope design on its logo. This established Prada's reputation as a brand for the wealthy and status-conscious, a reputation it maintains to date. The royal symbol remains on its logo up to this day. Prada's association with the aristocracy and European bourgeoisie helped it grow into an international company. By 1950, it had expanded beyond Italy.
Prada also continued to add new products to its portfolio. A highlight of this early period was the introduction of a special type of nylon fabric that had not been seen before. This new fabric influenced trends in the manufacture of bags and continues to be in use to this day.
Mario Prada ran the business until his death in 1958 when the business passed on to his daughter, Luisa Prada. Mario believed that women were not capable of running a business well and thus wanted his sons to take over after him. However, none of his sons showed any interest in the business and that is how Luisa took charge. She ran the company for about 20 years and passed on the mantel to her daughter Miuccia Prada in 1978. Under Luisa's leadership, the business had shrunk and by 1978, the company had only one store in operation.
Evolution of the brand under Miuccia Prada
It is Miuccia Prada who injected life into the dying brand. When she joined, the company had annual revenues of only 450,000 dollars. She partnered with Patrizio Bertelli to introduce innovations that laid the ground for the company's growth. Bertelli had his own leather goods business on the side and Muiccia had been one of his customers. He had a sharp business mind and he automatically became the business manager while Miuccia, who had an eye for design, provided creative leadership. They later got married in 1987.
Miuccia's first creation was the nylon backpack. These backpacks were made of the special nylon that had been pioneered by Mario, Miuccia's grandfather. They became an instant commercial success. In 1979, she expanded Prada's product line to include a women's shoe collection, which was very well received and even cultivated a cult following.
She also launched a line of designer handbags in 1985. These bags combined sturdiness with sleekness and became a commercial hit. They were also the first items to have the signature triangular logo that would come to define Prada. These bags appealed to the fashion elite and became so popular that it was common to spot celebrities carrying them. The handbag is still Prada's best-selling item to date and accounts for 60 percent of its revenues.
In another bold move, she decided to venture into the design and manufacture of clothing. She launched the first Prada women's wear collection in 1988. These designs stood out because of the unique fabrics, dropped waistlines, and color selections. With a ready-to-wear line, Prada took part in the Milan Fashion Week that year and has been a constant feature since then. This brought the brand international recognition and elevated it into a global fashion house.
In 1992, Prada launched the Miu Miu line, which is named after Miuccia's nickname. This was a line for younger customers and was affordably priced. It offered provocative but sophisticated fashion that attracted many new customers to the brand and boosted the firm's revenue. Shortly after, the fashion house launched a men's ready-to-wear and footwear collection. This collection was first showcased at Prada's first menswear runway show in 1993 in Milan.
In the same year, Prada also ventured into sportswear with the launch of Prada Sport. The name was later changed to Linea Rossa (Red Line) because of the trademark red line. Prada Sport is credited with making people see that working out could still be done in luxury apparel. The company also came up with the idea of marketing its products by mixing art with fashion. It set up the Fondazione Prada (Prada Foundation), a non-profit organization that enabled upcoming designers and artists from Italy and beyond to showcase their work in collaboration with Prada.
In 1994, Muiccia introduced something different to the market– the nylon collection. She used the special nylon that was used for bags to make clothing such as jackets and dresses. This was a novel idea and it demonstrated her ability to create quality apparel using affordable material. She managed to cut costs without sacrificing quality, which was another highlight of her design acumen. In 1996, Prada launched another collection that was described as pretty ugly because of the unconventional fabric and color designs. Prada also introduced fanny packs to the world with a trendy collection in 1999. This item has become a fashion staple since.
It is these unconventional designs and products that made Prada carve a niche for itself in the crowded high fashion market. Muiccia Prada showed that they were not trying to be like other brands. During this period of rapid expansion, she was recognized by the Council of Fashion Designers of America. In 1993, she won an award for Prada's line of accessories and later won the designer of the year award in 1996.
By 1994, the company had a turnover of 210 million dollars. Clothing alone accounted for 20 percent of their revenue which was a significant fraction considering clothing was still a new venture. By 1995, clothing sales had doubled. Prada briefly collaborated with a few celebrities to popularize the brand. For instance, Uma Thurman, a top Hollywood actress then, wore one of Prada's designs to the Oscars which brought the brand international recognition. However, the fashion house was not too keen on such collaborations.
In 2000, Prada collaborated with Luxxotica to start a line of eyewear. The brand also launched a line of fragrances and cosmetics in 2004 in collaboration with Puig, a Spanish fragrance company. The brand focused on women's perfumes first and later introduced perfumes for men in 2006.
The growth of Prada's brand is attributed to Muiccia's progressive and unconventional designs. Instead of following trends, she decided to go in her own direction. She broke away from the industry norm of designing overtly sexy outfits and opted for refined elegance, clean simple, and muted colors. She laid a lot of emphasis on tailoring to ensure that, although the outfits had a modest look, they were still fashionable and sophisticated.
One product that was a spectacular failure was a line of shoes launched in the summer of 2009. During the catwalk, several models stumbled and fell because the heels were so high. This created bad publicity around the shoes. Muiccia Prada tried to improve them by reducing the heel and sewing in the little silk socks to avoid slipping. However, many customers and fashion critics were not convinced and the product became a commercial failure.
Expansion and growth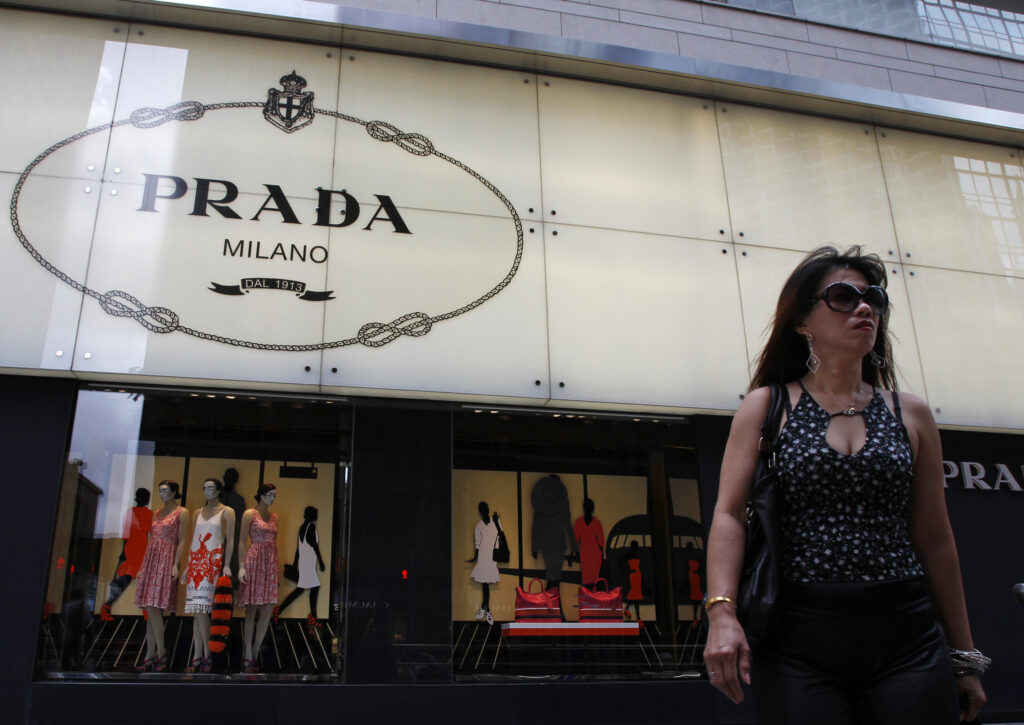 The new products that were created by Muiccia Prada revamped the company's image and established its identity as a proper fashion house. With the increase in demand came the need to expand its physical locations. In 1984, Prada opened new signature stores and boutiques in Milan and other major cities across the world such as in New York, Madrid, London, Paris, and Tokyo.
These new stores were called 'Green Stores' because of their unique design and were decorated with a special shade of green that came to be known as 'Prada green'. The fashion house also made arrangements for its products to be stocked in upmarket department stores in the United States. The products would be uniquely displayed in order to attract the attention of customers and fashion editors.
Prada continued to increase its locations and by 1996, it already had over 40 stores worldwide. In the same year, Bertelli, Miuccia's husband and business partner, decided to merge his company with Prada to create Prapar B.V. The name later changed to Prada Holding B.V. This new outfit brought all the brands under one umbrella and Bertelli continued as the chief executive officer.
In 1997, the revenue had grown to reach 674 million dollars. During the next two years, Prada embarked on an ambitious acquisition plan. The company started buying shares in rival fashion houses such as Gucci and Fendi. It also acquired other smaller brands such as Helmut Lang, Jil Sander A.G., and the British show manufacturer, Church & Company. Prada also got into a partnership with Azzedine Alaia in 2000 and also acquired the Car shoe brand, which is famous for its driving loafers.
These acquisitions elevated the status of Prada into an international fashion conglomerate. By 2000, the turnover had risen to 1 billion dollars and by 2001, the revenue was 1.7 billion dollars. The group was also thriving as a global brand and by 2002, it had 250 directly owned stores in 65 countries and over 40 franchises
Financial challenges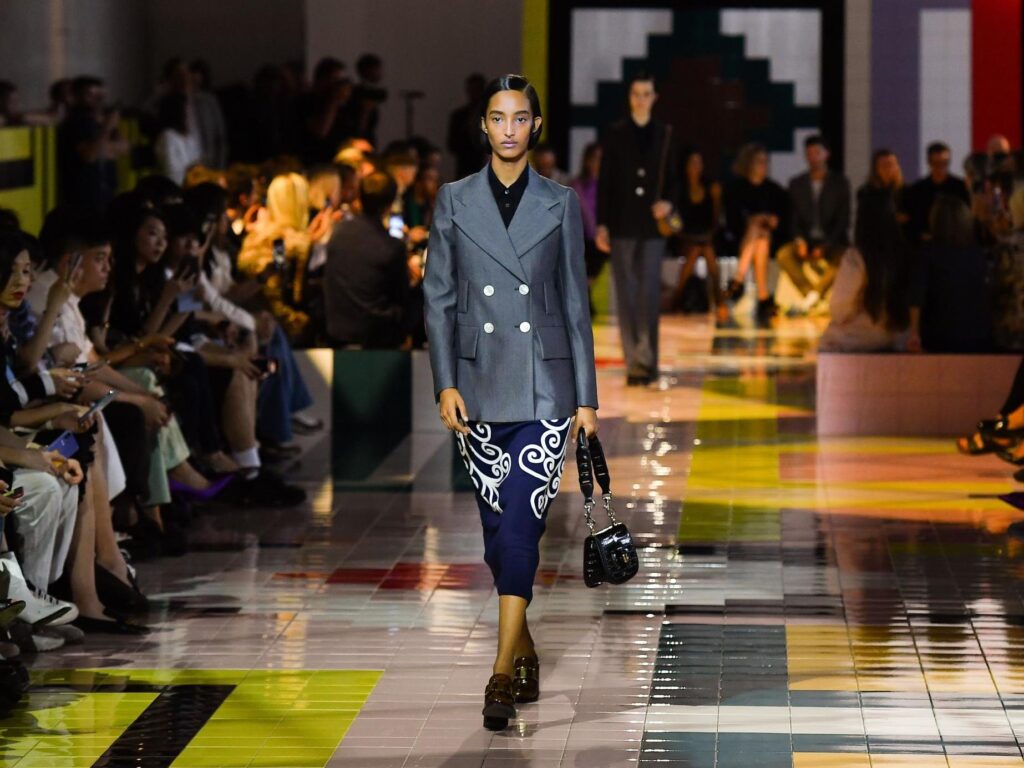 Unfortunately, the acquisitions were very costly and Prada sunk into so much debt. By 2001, the debt level was as high as the company's revenue. The CEO, Bertelli, had to make some tough calls. He tried to raise money by floating 30% of the company at the Milan Stock Exchange in 2001, but the offering had to be canceled as the demand for luxury goods was on the decline and markets were still reeling from the after-effects of the 9/11 terrorist attack in the United States. With limited options, the company was forced to offload some of its acquisitions. It sold its share in Fendi to LVMH, and liquidated the Helmut Lang and Jil Sander labels by 2006.
The decision to offload these acquisitions and to focus more on building the brand's own portfolio proved to be a magic stroke. It put Prada on its way to recovery from the debt crisis, and by the end of 2010, the company announced very high revenues. That year, the revenue rose to a high of 2.9 billion dollars and continued this upward trajectory for the next three years.
However, the revenue started falling again in 2014 in part due to falling demand for its products and intense competition from other players in the industry such as LVMH. This negative trend continued for four years before turning positive again in 2018 when the annual revenue rose to 3.1 billion dollars. For the financial period ending in December 2019, the company posted revenue of 3.22 with a 2.7 percent growth. This makes it one of the top-selling fashion houses in the world.
A couple of things contributed to this upturn in performance. First, Prada decided to expand its menswear collection which boosted sales. Second, the company re-launched some classic product lines that had been a commercial success in the past. An example was the Linea Rossa line that was first launched in the late 1990s. It also re-issued the iconic nylon handbag of the 1980s.
However, some analysts felt that, even though product re-launches had helped to revitalize the brand, it showed a lack of creative potential. Therefore, there was a need for the brand to invest in and create room for new creative talent who could reinvigorate the brand. Perhaps as a response to this, Prada appointed the designer Raf Simons as a co-creative director in February this year. The news was well-received by fashion enthusiasts and customers alike.
Like with many other fashion houses, Prada realized that Asia was the new frontier of high fashion and decided to expand there. In 2011, the company traded its shares at the Hong Kong Stock Exchange. However, this public offering was overshadowed by a public lawsuit brought against Prada by an employee who accused the company of sexual harassment. Prada went on to win the case and the IPO proceeded without a hitch. Prada managed to raise 2.1 billion dollars. These funds were used to fund its expansion plans by opening more outlets to strengthen its retail presence globally.
Current strategies and plans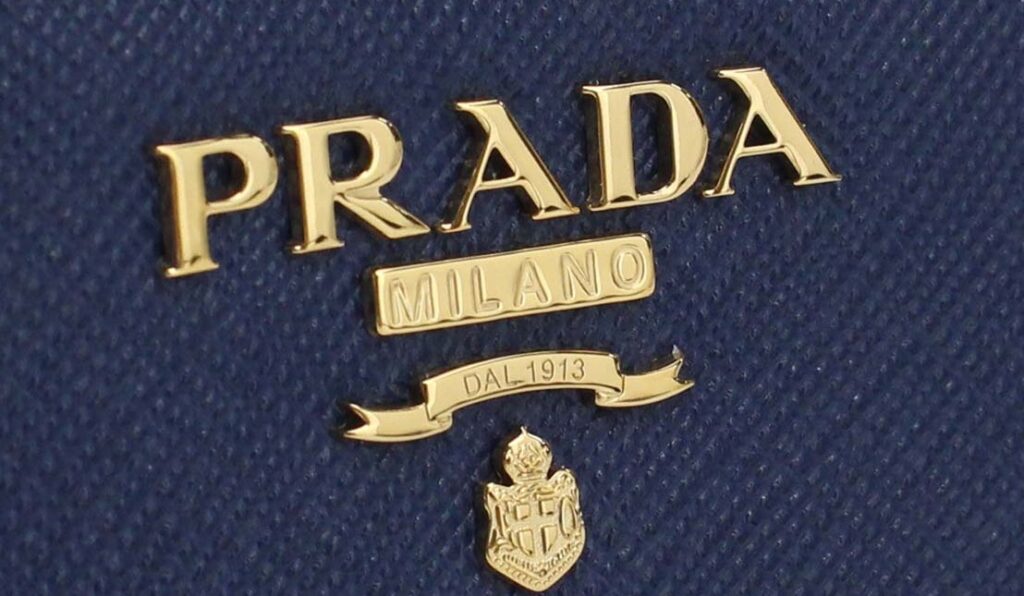 To secure the future of the brand, Prada made other very strategic moves. It did away with outsourcing, which is a common trend in the fashion industry. The company decided to strengthen its production capacity instead in order to respond faster and better to market trends. Currently, the fashion house owns a third of its production sites, most of which are in Italy. Prada also decided to sell directly to customers instead of working with wholesalers as this was proving to be risky and less profitable. The company has also shifted its strategy for growth from acquisitions to focus on its own product lines.
Like many other brands, Prada is also paying close attention to the needs and tastes of young people. Currently, they account for 60 percent of Prada sales. This shows that the brand is aligning itself with the future market. In another strategic move, Prada has invested a lot in e-commerce. The CEO announced that the company would expand its online business by increasing the products offered online. This would save the company money by eliminating the need for physical stores and make it possible to reach even more customers.
The fashion house has also established a foothold in emerging luxury markets such as China and Russia. Already 22 percent of its revenues come from China. The company is also preparing to go into the African market as part of its long-term growth strategy. In yet another positive development, Prada, which does not have a history of working with celebrities, has started to leverage on this star culture. For example, in China, Prada has partnered with local celebrities to promote its products.
Prada has also managed to maintain its independence by resisting acquisition by international luxury conglomerates like LVMH. The owners maintain that they have no intention of selling and it would remain a family business. In 2018, it was announced that Muiccia and Bertelli's elder son, Lorenzo, was being groomed to take over the leadership of the brand.
Prada's ability to integrate creative energy with consumer demands remains its key strength. This has allowed it to respond quickly to changing consumer tastes. If it continues like this, there is no reason why it should not remain in the top tier of the fashion industry.