Getting to learn the history and development of a designer or a brand is fascinating and allows you to appreciate the hard work and innovative products that have been produced for us over the years. The history of Gucci is one of the most intriguing of designer brands. Today, Gucci is one of the most influential and renowned luxury brands in the world.
Gucci is a benchmark for modern business innovativeness. It has built itself from a small retail store selling leather goods to a global brand. Its goods have a unique value knowing that they are hand-made by experienced and talented craftsmen, giving them added luxury. The brand is a symbol of wealth and status, giving you a sense of pride when wearing their products.
Where and who founded Gucci?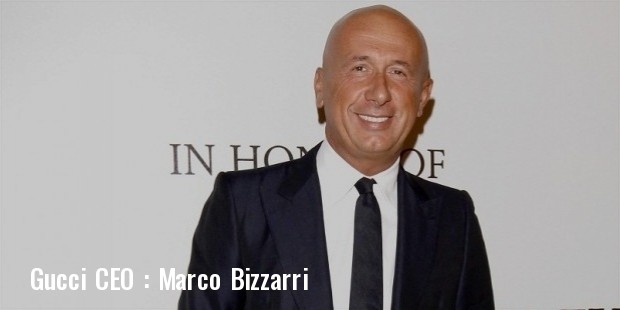 The Gucci brand was founded by Guccio Gucci in Florence, Italy in the year 1921. Prior to creating the brand, while working at a hotel in Paris and London, he was fascinated by the high-quality luggage he brought up for guests. This drove him to return to his birthplace, Florence, where he opened a small shop selling fine leather goods.
Guccio passed away in 1953 at the age of 72. His four sons Aldo, Vasco, Ugo, and Rodolfo then joined the company taking over the development and growing of the brand reputation which picked up real fast.
International clients came to visit their store in Florence buying gloves, bags, trunks, belts, and shoes. With the -growing demand, the Horsebit icon was created to cater for riding gear. Ten years later, the company created the loafer shoes, expanding its business by opening up additional stores in Milan and Rome.
Despite disputes over inheritance and daily operations, the family continued working hard for the company's success. Towards the end of the sixties, the Gucci brand's products had become synonymous with unique designs, setting a high standard in the fashion industry. Iconic superstars and celebrities across the world were spotted in Gucci accessories.
They opened stores in New York, Florida, London, and Beverly Hills to cater to the ever-growing demand for the brand's products. Adding to the clothes and accessories line of production, Gucci branched out into perfume, seeing its first perfume brand launch in the 1970s.
What is the meaning of the Gucci logo and name?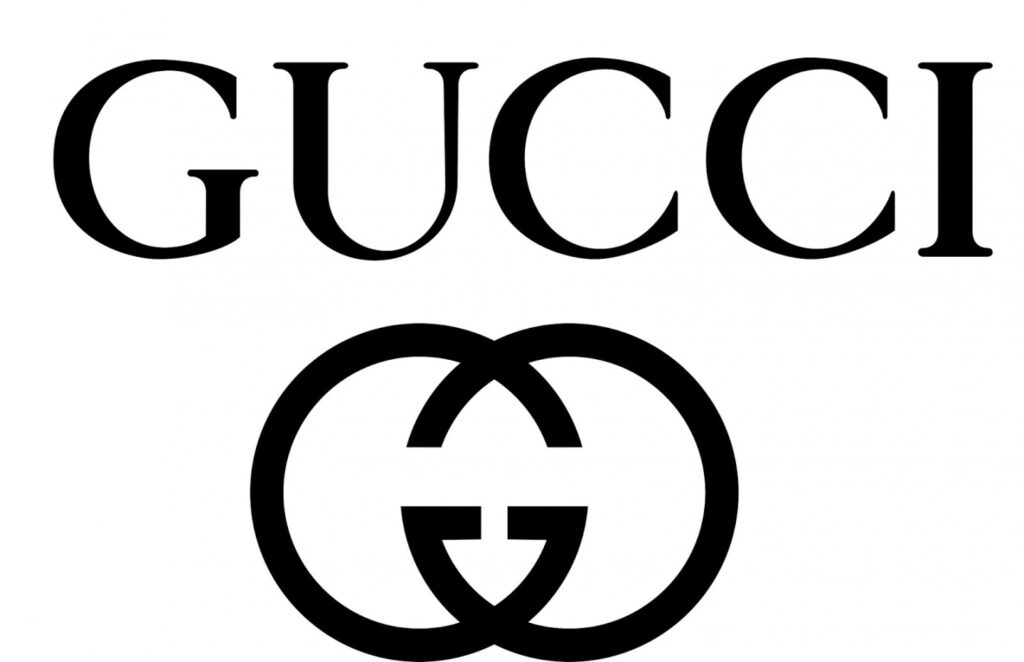 The Gucci logo is regarded as one of the most recognized in terms of luxury branding. The logo itself was designed by Aldo Gucci, son of the fashion house's founder Guccio, who had joined the company in 1993.
The use of the two G's on the logo is in reference to the name of the founder, Guccio Gucci himself. The interlocking pattern made of the two Gs represents the element of endlessness. It is an artistic and memorable way to visually represent the significance of the founder in a timeless manner. It has developed into a symbol of luxury fashion and a form of slang. Its slang is used to describe something that is "doing well".
Established celebrities and those believed to have made it in their professional careers are seen to embrace the Gucci brand as their choice of fashion in both clothing and accessories. The brand's history with boldness and opulence is a source of inspiration for many music artists such as rappers, leading to the development of this slang.
Growth and expansion of the Gucci brand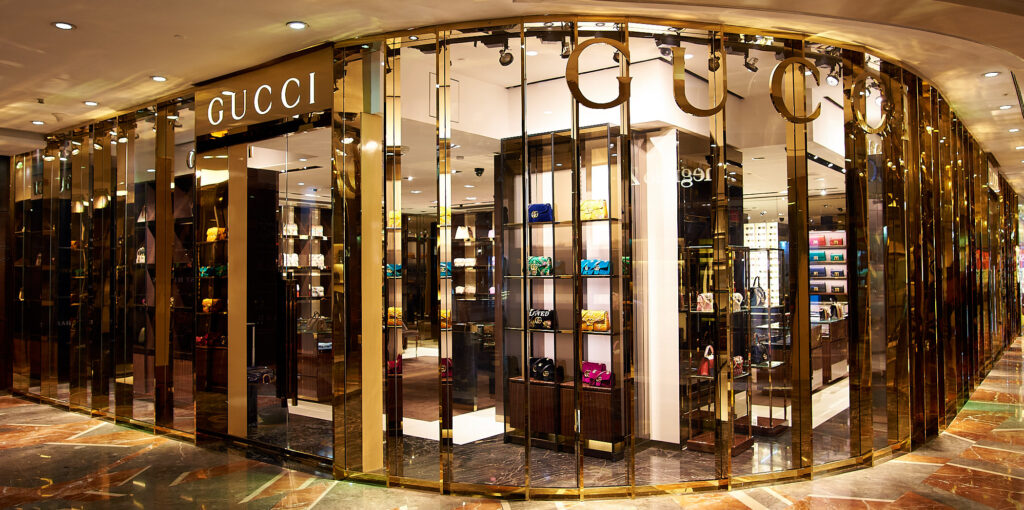 Gucci's first store was opened in the town of Florence in Italy. As a small store, it started selling fine leather products to horsemen. Soon with the help of his son, Guccio opened stores in Rome (1938) and in Milan (1951). The brand continued to grow and in 1953, Gucci opened its first store in New York. Unfortunately, Guccio died, just 15 days after the opening of the highly publicized New York store.
In the year 1961, stores in Palm Beach and London were opened. This coincided with the renaming of their bag known as " Fifties Constance" to "Jackie". This was after Jackie Kennedy, the then-first lady of the United States of America wore the bag, giving it immense popularity. Her choices of clothing and accessories, back then, had a great influence on people.
Later on in 1966 Gucci made a special flora scarf print for Grace Kelly, the then princess of Monaco. This together with recognition from the then-first lady of the U.S. boosted the Gucci brand in popularity. By that time many people appreciated the brand for their high-quality products and its acceptance by important people in society. In 1975, Gucci released its first fragrance. The fragrance is now a huge success and is sold in Gucci stores as well as other stores.
Marco Bizzarri took the helm as CEO of Gucci in December 2014. He hired Alessandro Michele as the creative director. This was a great turning point for the company. The two completely redesigned Gucci, getting rid of outdated ideas that were holding the brand's performance back, preparing it for the next generation. Historic faces of the brand such as Grace Kelly were removed and replaced with modern relevant figures of the likes of Rhianna.
Another expansion strategy that was used to make the brand more popular was through social media. This medium has been widely accepted by kids and teenagers of today enabling the Gucci brand to accumulate over 30 million followers on its Instagram platform. Since Michele became Creative Director, the brand has become much more present in the digital world.
With the two, Marco and Michele, Gucci became new and took a different angle, aiming its products at the new generation. Gucci is now a huge designer brand boasting over 540 luxurious stores worldwide.
Scandals and controversies associated with the Gucci brand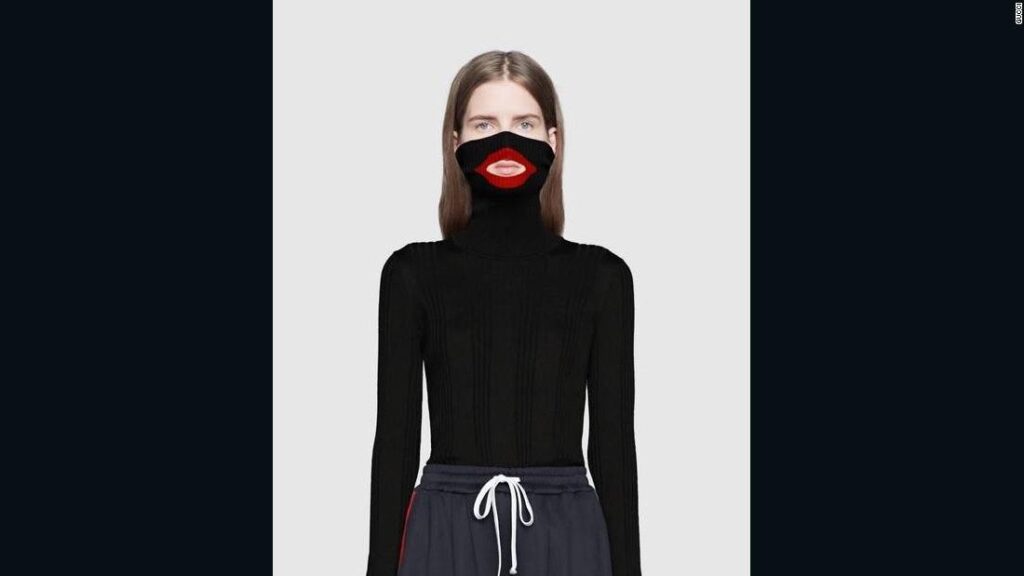 The violent dramas and often public family rows have kept the affairs of the famous Gucci empire in the media limelight for the last 20 years. At the center of it all has been one thing- the family fortune. From that was born a story of family rivalry, greed, and jealousy which resulted in the arrest of Patrizia Gucci.
For more than a decade, Patrizia had been obsessed with the inheritance due to her and her two daughters from Maurizio Gucci, grandson of the founder Guccio Gucci. On the morning of March 27th, 1995 the life of Maurizio Gucci was taken away by the hands of two killers who had waited for him outside his office in Milan. This killing and the subsequent murder trial of Patrizia captivated Italy in the late 1990s making headlines.
With Alessandro Michele at the helm as Creative Director, having been appointed in 2015, followed another major controversy. Michele sent a Gucci-branded jacket with puffed sleeves down the 18 runway. The piece riffed on a design by Daniel Day popularly known as "Dapper Dan". The Harlem-based designer who is known to have made a name for himself in the 80s and 90s through masterminding counterfeit creations from designer logos.
What came to be known as the 'blackface' scandal followed soon in 2019. This surrounded a sale by Gucci of a black jumper, costing $890 that featured a pull-up neck with a cut-out at the mouth part surrounded by red lips. This product caused an uproar and referred to as an 'intolerable insult', depicting racism. Consumers threatened to throw away their Gucci products and by-pass future purchases as well.
Despite diversity measures put in place by the company, it was again accused of racism. This time during the 19 runway for selling a polarizing $800 Indy full Turban. It resembled a dastaar, a religious clothing article for Sikhs. Sikhs often face discrimination for wearing turbans in real life. Consumers started criticizing the turban when it showcased on the runway on the head of a white male model and later on when it was spotted on the Nordstrom website.
Growth strategies and future plans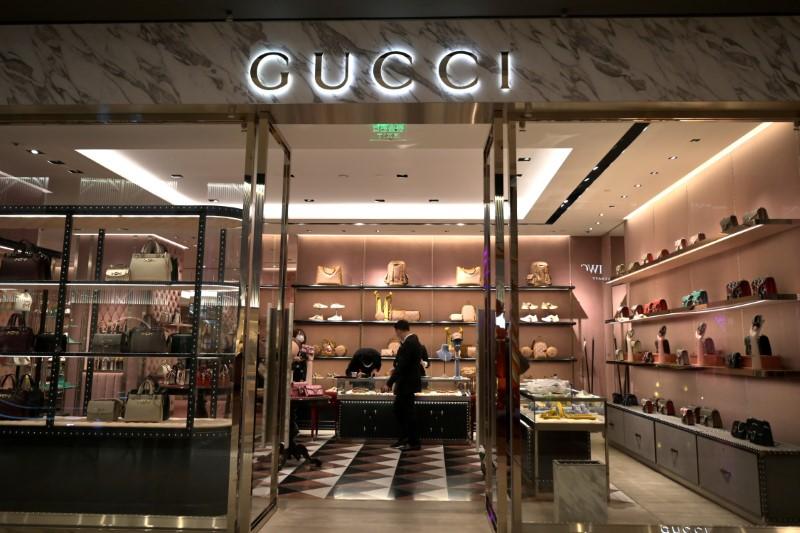 Initially, making saddles and other accessories for horseback riders was Gucci's main business. As the designs gained popularity, English aristocrats becoming major fans, the company expanded further into the world of accessories. In 1938 Gucci enlisted his three sons whose task was to expand the brand's presence. His strategy paid off as Gucci expanded to Rome and eventually Milan, in later years.
In the mid-1930s leather was hard to come by because of sanctions against Italy, as such Gucci took a strategic move by experimenting with alternative textiles. This eventually led to the signature Gucci print of small interconnected diamonds in dark brown, woven into a tan of hemp fabric.
In 1947 towards the end of World War 11 when other artisans were scrambling to find materials, Gucci used the Japanese bamboo to craft unique bag handles. They treated these bags with a unique and patented method culminating in burnished bamboo handles that are synonymous with Gucci today.
In 2013 during the era of Giannini, Gucci partnered with stylish Italian automobile heir Lapo Elkann. This was a strategy to capture two markets at once. The 'capsule collection' was unveiled at the Milan store. Lapo was symbolic of Italian wealth and a love of classical tailoring. His lifestyle made him very popular among menswear inclined internet users. He was the perfect reach out to both the traditional luxury market as well as emerging customers that were the future of the industry.
As a future plan, Gucci is set to bring more of its manufacturing in-house, in a bid to cater to the increasing demand from the Asia Pacific market. As part of a renewed focus on sustainability and efficiency, the brand planned to slash its reliance on independent leather goods suppliers from 75 percent to 40 percent. Gucci recently bought out some 10 local suppliers with a further target of another 10 in its near future plans. Its aim is to enable greater control over production, increasing both quality and speed, ultimately resulting in more time for innovation.
With Gucci's plans to grow leather in laboratories, it plans to reach 10 billion sterling pounds in annual sales in order to beat other competitors to become the world's biggest luxury label. Since the appointment of creative director Alessandro Michele in 2015, the brand has reported an impressive rise in sales, with a projection that it will continue to soar.
Looking back on the history of the brand's strategies and plans, Gucci has never had a singular identity. It has worn different faces under different creative directors. Under Guccio, it was a leather accessories purveyor, the sexy menswear pioneer under Ford, the seasonally chic label under Giannini, and ultra-contemporary under Michele. Over the years, Gucci has grown into one of the hottest fashion brands, with a rich legacy dating all the way back to the founder.
Marketing and managing products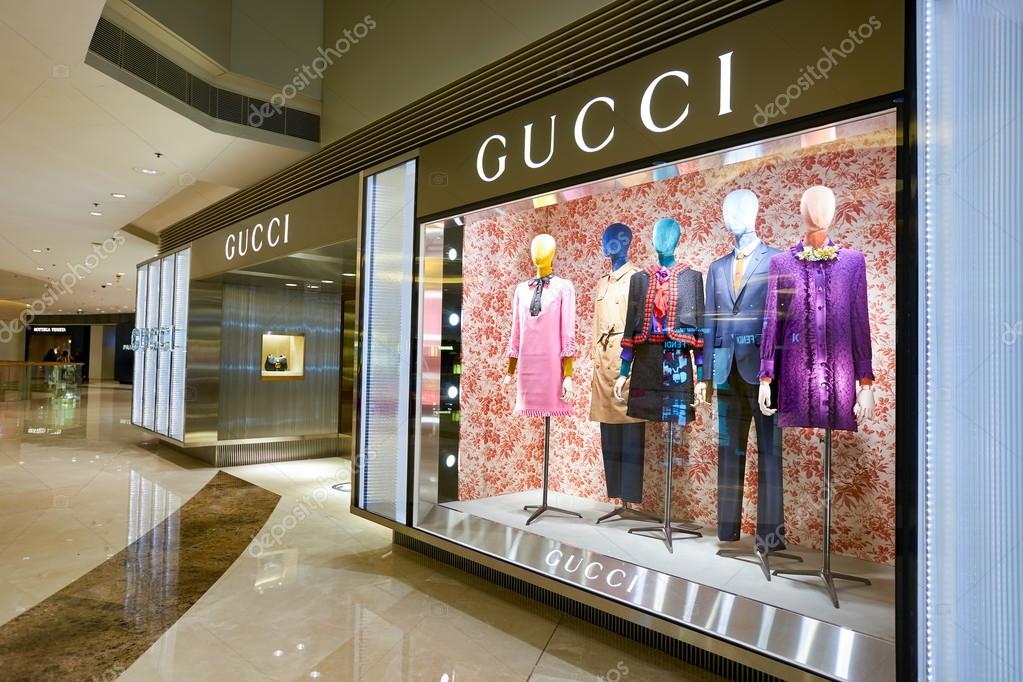 Gucci uses a mix of psychographic and demographic segmentation strategies in identifying the different segmentation variables, coming out with products that are way ahead of those from competitors in the fashion industry. In every season, Gucci has made it a habit to introduce new products to the market.
They had their first children's spring 2011 and cruise collections. They advertised their children's collection by featuring Jenifer Lopez kids. Gucci tells its customers what is going to be in style next, as a way of advertising their new products. By introducing their new products as a limited edition, they have over the years been able to sell-out their exclusive products as customers believe the items will not be on sale for long.
Gucci positions its products as a symbol of quality and a pinnacle of Italian craftsmanship producing items with a modern outlook and attention to detail. Bringing into the market trendy fashion apparel and accessories, using a value-based positioning strategy to mark itself as a luxurious brand.
Strong brand association and creation of positive buzz such as the one of "The G spot" advertisement has helped Gucci in creating high publicity. Gucci has been ranked 31st in Forbes list of world's most valuable brands 2020 with a value of $22.6 billion.
The brand uses various channels to avail their products to the end customers. Distribution is through company-owned stores, wholesalers, e-commerce sites, distributors, and retailers. As of December 2019, Gucci had 106 stores in western Europe, 109 in northern America, 65 in Japan, and 207 in other emerging countries, significantly helping the company in generating revenue.
Philanthropy and engagements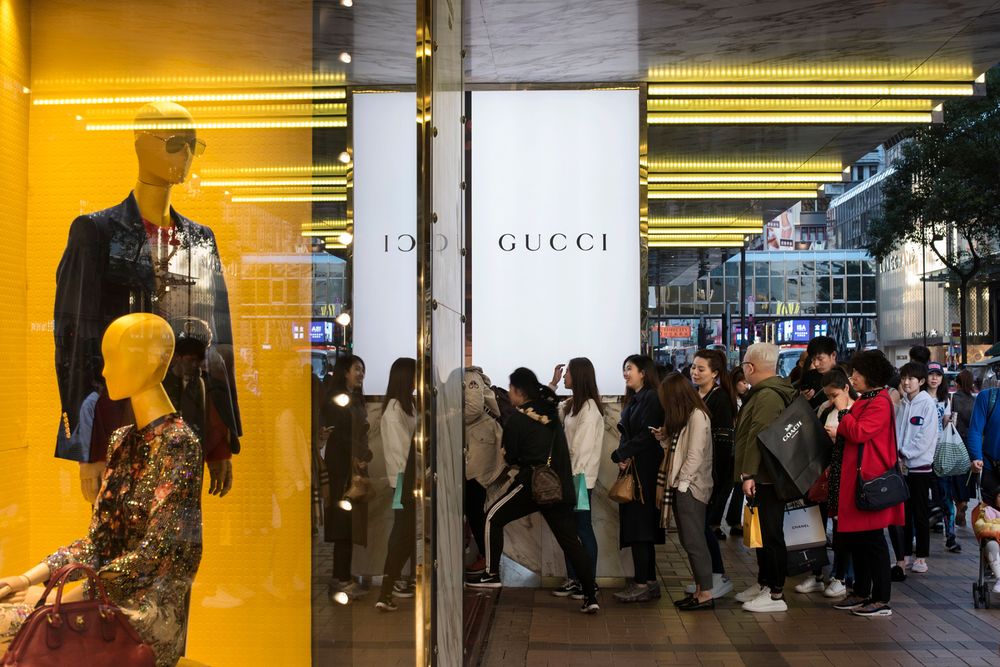 Since 2015, Gucci has contributed more than $20 million to UNICEF. Focusing on the " schools for Africa" initiative. This cause helps the most disadvantaged children and orphans living in extreme poverty to gain access to quality education. This partnership has helped the lives of more than 7.5 million children who live in China and sub-Saharan Africa. Gucci released a short film titled "Growing Tall" to mark 10 years of partnership in support of UNICEF's work. The film illustrated the impact of education on the transformation of the lives of girls and women over a decade, as narrated by children, parents, and teachers in a rural community in Mozambique.
In 2013, Gucci launched a global campaign deemed "Chime for change" whose agenda is to unite the voices speaking out for girls and women around the world. It focuses on using innovative approaches towards raising funds and awareness for education, health, and justice projects. In 2015 CHIME forged a long term partnership with Global Citizen, a movement aimed at ending extreme poverty by 2030 as well as promoting gender equality. Gucci is upfront in fighting violence against women.
In June 2017, Gucci became a founding partner of UNICEF's Girls Empowerment Initiative, exploring scalable solutions to some of the most pressing problems that adolescent girls face today. Gucci's contribution will help this initiative reach more than 50,000 adolescent girls directly and another 150,000 indirectly with programs that will empower them.
Conclusion
The history of the Gucci brand is a long complicated one. Emerging from a humble family leather goods company to an international publicly-traded company with outlets across the major fashion hubs of the world, dedicated to the highest quality products. The story began with Guccio Gucci and his four children involved in the business, Rodolfo, Vasco, Grimalda, and Aldo.
Aldo with his innate sense of marketing was able to expand the Gucci empire, across several continents, most notably in New York City. However, in the eighties and nineties, the Gucci empire faced a downfall in the hands of Maurizio Gucci. It took the intervention of Domenico De Sole and Tom Ford to spearhead a turn around of the empire and guide it to further heights