Dolce and Gabbana, full name Dolce and Gabbana Holdings SRL, is a privately held fashion house and one of the most famous brands in the world. It deals in clothing and luxury goods such as bags, sunglasses, accessories, and perfumes.  It was founded in 1985 by Domenico Dolce and Stefano Gabbana and is headquartered in Milan, Italy. The brand is known for its unique style that reflects the classic Italian tradition.
The Founding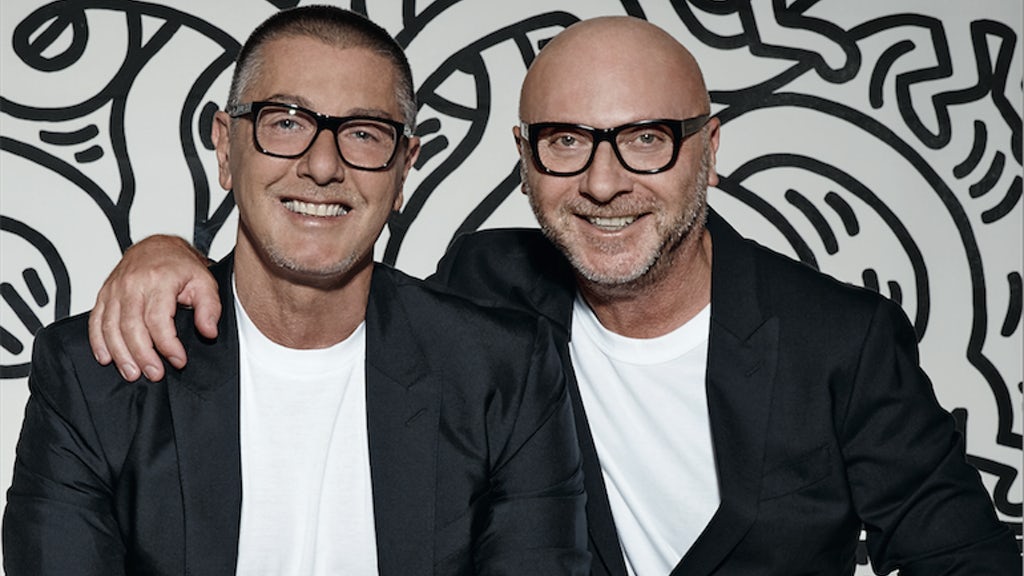 Domenico Dolce was born in Sicily, Italy in 1958. His father was a tailor and the family owned a small clothing factory where Dolce worked as a young man. His background ignited his love for fashion and design. Dolce later went on to study fashion in college. Stefano Gabbana, on the other hand, was born in 1962 in Milan, Italy. He did not have a fashion background like his counterpart. He studied graphic design at university and briefly went into advertising. However, he quit almost immediately after and got into fashion.
The two co-founders met in Milan where they worked as assistants at a design studio. They were involved romantically and decided to form a business partnership in 1982. They started out as freelance designers working with other companies. As they cut their teeth in fashion, they found very little success at the beginning. They had to design for whoever needed their services and showcased their work wherever they got an opportunity.
They slowly started getting attention for their work and in 1984, they got an opportunity to showcase their work at the Milan Fashion Week. The following year, in 1985, they were invited by Beppe Modenese, an Italian fashion promoter, to showcase at the New Talent runway show in Milan.
Their collection was very well received and there was a demand for their designs. Because of this, they launched their first self-produced collection and fashion show under the brand name, Dolce & Gabbana. This marked the start of the Dolce & Gabbana brand.
The early years: collections and designs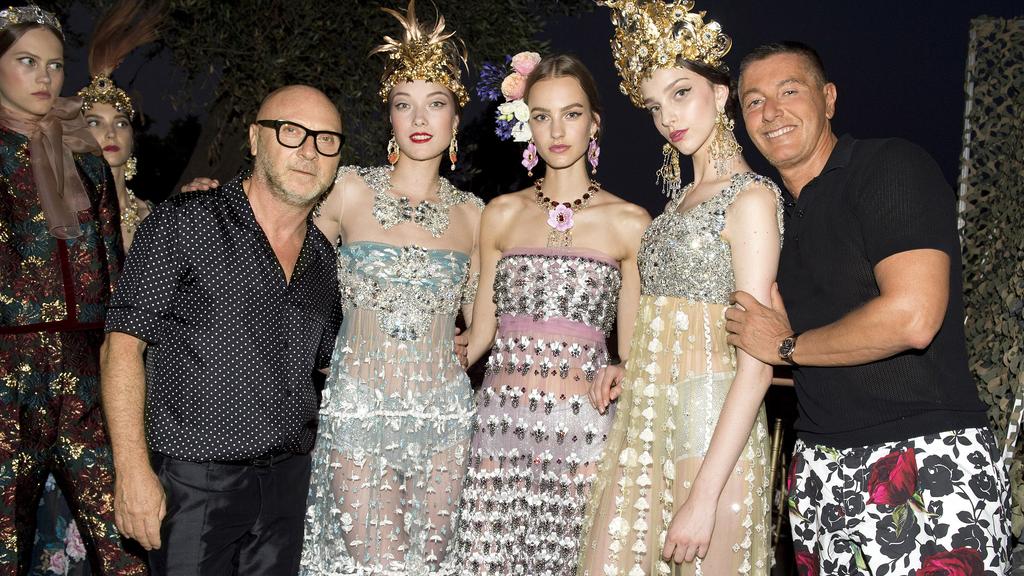 They dubbed this first collection "Real Women" as it was inspired by everyday Italian women. They even used local women and friends as models in the runway, partly because they did not have enough money to hire professional models.  The collection was a success and they opened the first Dolce & Gabbana store in Milan.
They launched a women's knitwear collection in 1987 to add to their existing portfolio. In the same year, they launched a third collection dubbed 'Transformation'. It consisted of elastic pieces such as dresses and t-shirts that could be manipulated in unconventional ways. According to Dolce, these designs were meant to reflect the personality of the women who wore them. They came in dark, muted tones that were symbolic of this era.
Dolce & Gabbana produced a fourth collection which was a big hit and they started gaining recognition in the highly competitive Italian fashion industry. This collection was inspired by Domenico Dolce's Sicilian heritage. One of the most iconic pieces from this collection was 'The Sicilian Dress'. It earned rave reviews in the fashion press and it came to represent the creativity and originality of Dolce and Gabbana. The author Hal Rubenstein named it as one of the 100 most iconic dresses ever made.
The early designs had an overt sexiness to them that further enhanced their reputation as designers that celebrated women by blending sensuality with self-confident femininity. In later designs, they started fusing male elements into the female dressing. They created men-style suits with button shirts complete with ties.
After this initial success, they introduced other product lines. In 1989, they launched lingerie and beachwear. That year also marked another pivotal moment in the history of the fashion house because it opened its first overseas store in Japan. Most of their designs had a Japanese element to them. They consisted of baggy pants and oversized jackets- a style that was reminiscent of the Japanese.
In the first five years, the duo experimented a lot with their designs by mixing different themes, styles and time periods. This provided a clear foundation for the signature style they came to be known for later. By 1990, they had shown eight collections and had a turnover of 20 million USD.
The brand was now slowly gaining recognition in the fashion world and there was international demand for its products from countries such as the United States. The designers decided to open their first showroom there in 1990 and they moved into their first official offices in the same year.
Growth and expansion
The two designers began to diversify their portfolio. In 1990, they expanded their designs to include the first Dolce & Gabbana men's wear collection. They also started designing gowns and other more expensive items that were associated with luxury wear. They also added accessories and leather items.
Another new development was the introduction of jewel-encrusted clothing such as corsets and bodysuits which became associated with Dolce & Gabbana. These designs would later be copied by other designers from around the world. This is why, in recent years, the brand has been holding private shows for their new collections in order to prevent the copying of their designs.
Several things happened in the early 1990s that helped to propel the growth of Dolce & Gabbana. First, they won the Woolmark Prize in 1991 for the most innovative men's collection of the year. This award announced its entry into the international fashion market.
Second, the entry of Madonna, then a household name, elevated their status even further. In 1992, she decided to wear a Dolce & Gabbana jacket and a jewel-encrusted corset to the premiere of her film "Truth or Dare: In Bed With Madonna." She also participated in their Dolce and Gabbana party and runway show later. This brought them international recognition.
They teamed up with Madonna again when she selected them to design costumes for her 1993 world tour called, "The Girlie Show". Madonna loved their designs because, according to her, they reflected her sense of style and humor. They continued to work with Madonna and would later design costumes for her 2001 international tour.
The duo continued this association with celebrities as a way of marketing their brand. In 1999, they designed costumes for Whitney Houston's international tour and even appeared on The Oprah Winfrey Show with Houston. They also designed costumes for other stars such as Beyonce and Mary J. Blige. This got them a lot of positive publicity and mainstream success.
They expanded their product lines again by introducing perfumes for both men and women. The perfumes were well received and they became an instant success in the perfume segment. The women' s perfume won the 1993 award for best female perfume and, two years later, the men's perfume received the award for the best male perfume, both from the French Perfume Academy.
Building onto this success, they launched a new line for younger people under the name, D&G. This line was inspired by street style and it later became even more lucrative than the mother brand, Dolce and Gabbana. Later, a line for children called D&G Juniors was created in 1999 and launched at the children's fashion show 'Pitti Bimbo' in Florence, Italy. The accessories line was also expanded to include eyewear.
In a bid to popularize the brand further, the two designers decided to make a foray into film and music. They appeared as extras in the 1995 film "The Star Maker" and also had small roles in Rob Marshall's film "Nine." They also designed costumes for Baz Luhrmann's film 'Romeo and Juliet' and even recorded a song about Dolce & Gabbana.
This period of fast expansion and growth reflected in their balance sheet. In 1997, they had a turnover of 500 million USD.
Physical stores and spaces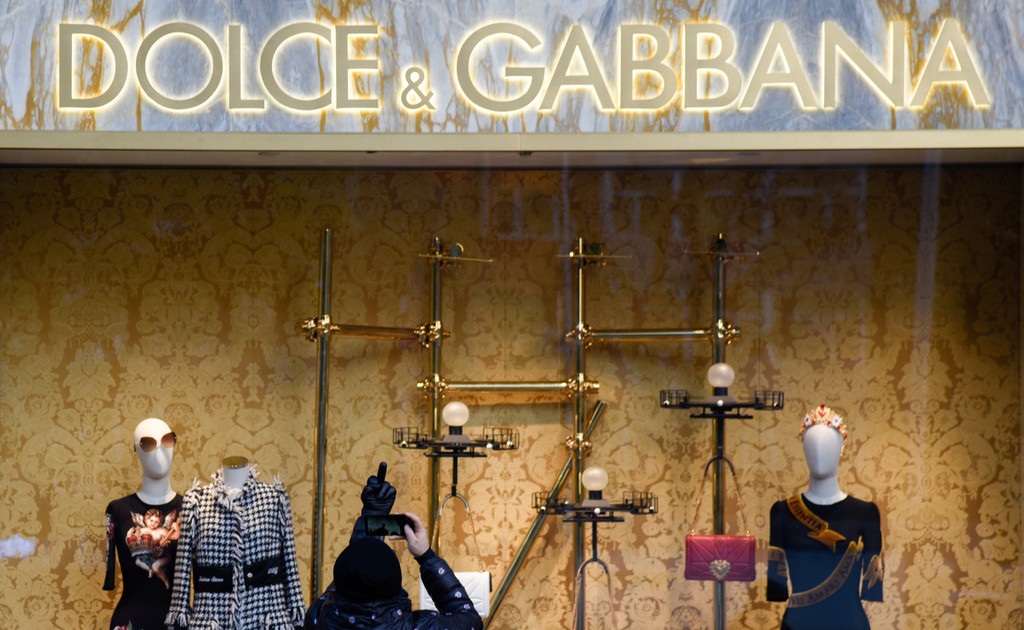 With expansion came the need for more stores and office space. The fashion house opened its design studio dubbed the 'La Sede di via San Damiano' in 1995. In 2002 they moved to the 'Lo showroom di via Goldoni' which is a seven-floor building combining a boutique and corporate space.
Dolce & Gabbana also opened international stores in Europe and other regions. The first store in London, England opened in 2004. Over the years it has expanded into Asia and the Oceania region. The first Dolce & Gabbana store in Australia opened in 2010 in Melbourne.
As of 2016, there were 221 Dolce & Gabbana stand-alone stores across 41 countries. It also operates boutiques in department stores and has 15 office locations across 6 countries.
The fashion house is currently headquartered on a 10,000 meter-square office complex in Milan Italy.
Strategic partnerships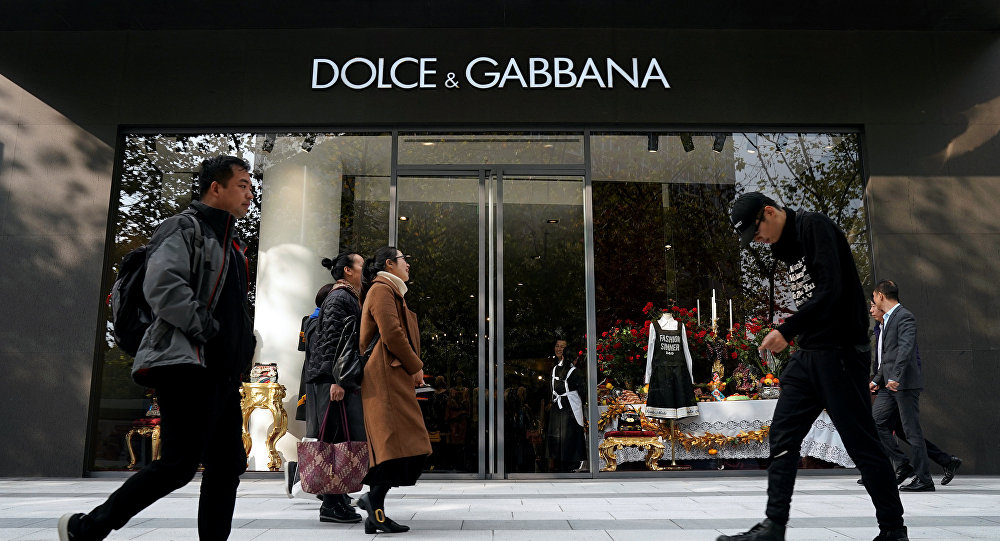 Dolce& Gabbana has been forging strategic partnerships with companies from other industries in order to increase its reach. Over the years, it has partnered with various soccer teams such as AC Milan, from their native town of Milan, and Chelsea FC from England. It designed their team uniforms and off-field wear for playing and non-playing staff. The company also designs the official attire for the Italian national team.
In 2006, it partnered with Motorola to create the V3 model Dolce&Gabbana phone. Three years later, it teamed up with Sony Ericsson to produce a phone with 24 karat gold details and the Dolce & Gabbana logo emblazoned on it.
The brand worked together with Madonna again in 2010 to come up with a new line of eyewear called MDG. It also collaborated with the car manufacturer Citroen to design the Citroen supermini car C3 Pluriel.
All these partnerships have elevated the status of Dolce & Gabbana and helped to strengthen its reputation as a bastion of creativity.
Scandals and controversies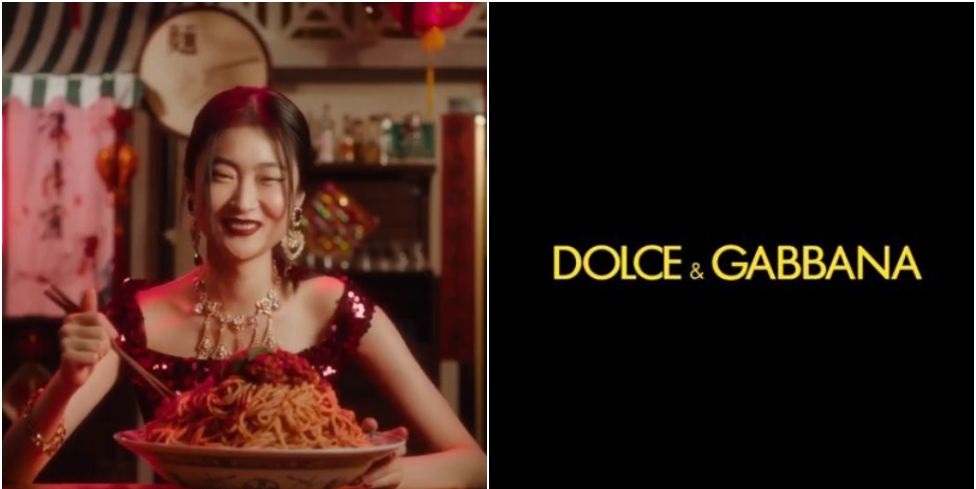 There have been a number of scandals and controversies over the years that have threatened to ruin the reputation of Dolce & Gabbana. Most of them have to do with the marketing and advertising campaigns the brand employs, some of which are deemed inappropriate.
For example, in 2007, the fashion house was forced to pull an ad in Spain that showered a man pinning down a woman by her wrists while other men looked on. Most people felt that this ad offended the dignity of women and Dolce & Gabbana received a lot of criticism for this.
In a related incident, the fashion house released another ad to promote an upcoming cat-walk event in Shanghai, China in 2018. The ad featured a Chinese model with intentionally narrowed eyes eating Italian food with chopsticks. The Chinese and other Asian groups considered this ad racist and insensitive. Chinese brand ambassadors cut ties with the brand and some Chinese designers and models withdrew from the event. Dolce & Gabbana was forced to cancel the show. To make matters worse, Chinese e-commerce sites also removed its products from their sites. This led to a significant drop in sales in Asia, which is a major market for its goods.
Three years earlier, the two co-founders had given a magazine interview where they said that they were opposed to gay couples adopting children and were also critical of surrogacy and IVF. This led to a huge backlash against the company. Celebrities such as Elton John and Madonna criticized the duo for their remarks. There were many protests outside Dolce&Gabbana stores across the world with customers calling for a boycott of its products.
These scandals have destroyed the brand's standing especially in Asia, which is quickly rising as a luxury shopping market.
Strategies and future plans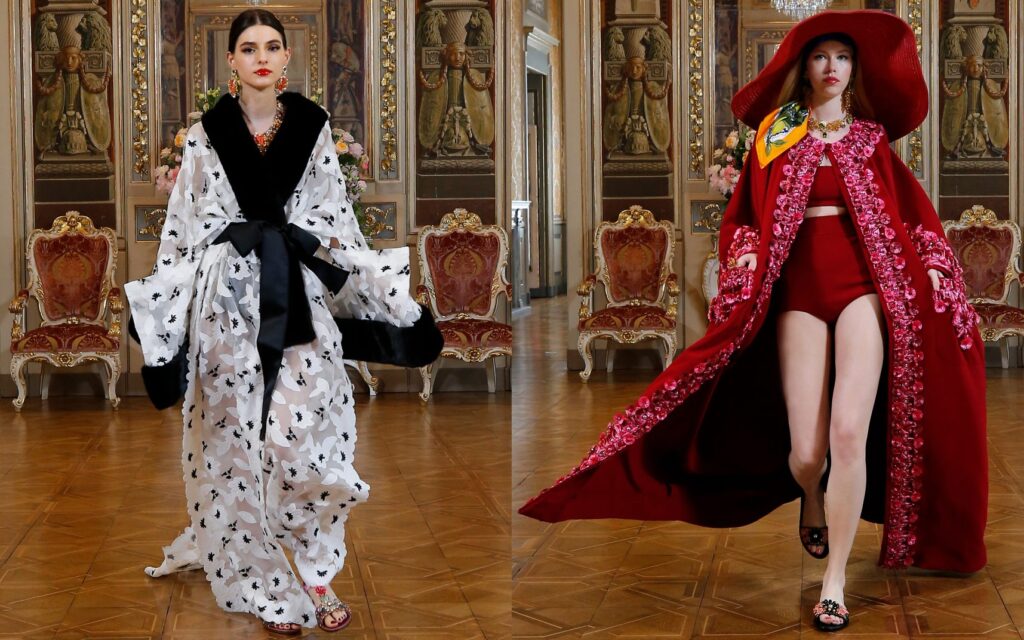 A curious yet significant moment in recent years was the decision in 2012 to close the D&G line and merge it with the mainline Dolce & Gabbana. The designers said that this move was in order to strengthen the main brand and add energy to their collections. They wanted quality over quantity.
Almost soon after, Dolce & Gabbana launched a new line, the Alta Moda couture collection. This was viewed as a strategic move to re-elevate the brand by going back to what it was renowned for –expert tailoring and classic designs. Over the years, the Alta Moda line has proven to be a stroke of genius by the fashion house. It continues to play a big role in shaping the brand's image and position and currently accounts for 4.5 % of the revenues.
In 2016, it launched a high-end fashion line for Muslim women. This new line features a variety of Muslim wear such as hijabs and abayas. A year later, it diversified even further and started a line of designer kitchen appliances in collaboration with the Italian company Smeg. This collection features hand-painted refrigerators, blenders, mixers, and other appliances.
Dolce & Gabbana has also been able to weather the storm of negative publicity and has been getting tacit endorsements from high profile celebrities and public figures. For example, the celebrated actor Will Smith wore Dolce and Gabbana to the premiere of his critically acclaimed movie Aladdin in 2019. The American First Lady, Melania Trump, has also been seen wearing Dolce and Gabbana designs on several occasions. She wore one of the brand's most expensive jackets to the G7 summit in 2017 and wore a bespoke skirt suit to the State of the Union address in February this year. Also, the brand has started to gradually warm its way back into the hearts of its Asian customers.
Notably, Dolce & Gabbana has also been gaining popularity among the younger generations – the so-called Generation Y and Z. They are attracted to its originality, quality, and heritage. Dolce & Gabbana recognizes that this young generation is the future of fashion and is deliberately trying to win them over with their flamboyant but elegant collections such as the 'King of Hearts' that was launched in 2018. These new collections demonstrate the ability of Dolce & Gabbana to reinterpret their designs to fit contemporary styles and tastes. They have also embarked on an overhaul of their shops in order to create a localized experience for their customers.
The numbers show that the fashion house is growing stronger by the day. The latest financial reports show a turnover of 1.54 billion USD from the 2018/2019 period, with a growth rate of 4.5%. A breakdown of those numbers reveals that the women's division brings in 55 percent of the revenues, with men bringing 39 and kids contributing the remaining 6 percent.
As mentioned earlier, the Alto Moda couture line has helped to reposition the brand and is expected to double its share of the brand's global business in the next five years.
The partnership remains as strong as ever and, even though the founders separated as a couple in 2005, they continue to work together as business partners. To pre-empt speculation about the future of the brand, the two have put in place measures to ensure that there is continuity after they exit. They have already announced that they will hand over to the Dolce family and are counting on heirs to remain true to the heritage of the brand and carry forward its creative legacy.